WWII Uniforms / Flight Gear
Dressing for a Mission
Home

About Us

Contact Us

Donate

Newsletters

8th AFHS

Links

FAQ

Facebook

Search
Personnel

Aircraft

Nose Art

B-17 Thunderbird

Ground Support

Uniforms

Journals

More Info
Mission Reports

Combat Crews

Individual Photos

Photos

POW

KIA

MACR

Overseas Graves

TAPS
WWII Uniforms and Flight Gear

Ed Nored Private Collection
photos copyright ©2006-2018 by Ed Nored, used by permission
Introduction / Photo Shoot

Flight Gear 1943

Flight Gear 1944-1945 / F-2 Heated Suit
Flight Gear 1944-1945 / F-3 Heated Suit

Headgear / Oxygen Masks / Boots

Flak Vests / Helmets / Misc
Parachutes 1943-1945

"Little Friends" Fighter Pilot Gear

Tuskegee Airmen

Dressing for a Mission
Dressing for a Mission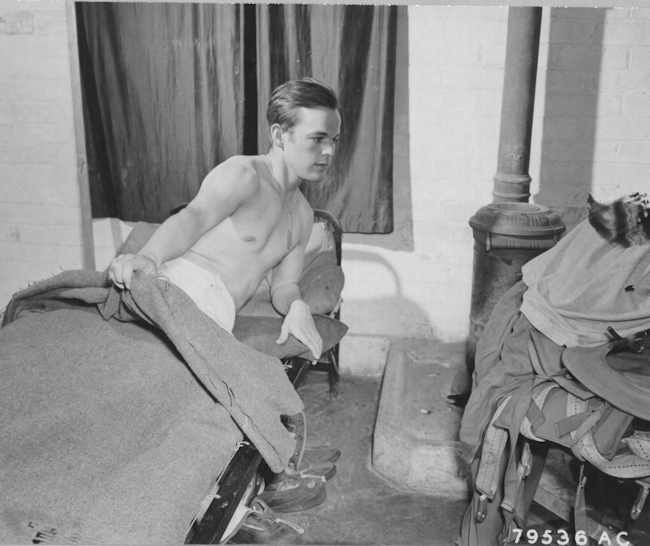 (1) Molesworth, England, 6 July 1943 – S/Sgt William W. Fleming from Jenkins, Kentucky, a waist gunner on the 427th BS Billy Southworth Crew, views the pile of clothing which an airman must wear before going on a bombing mission.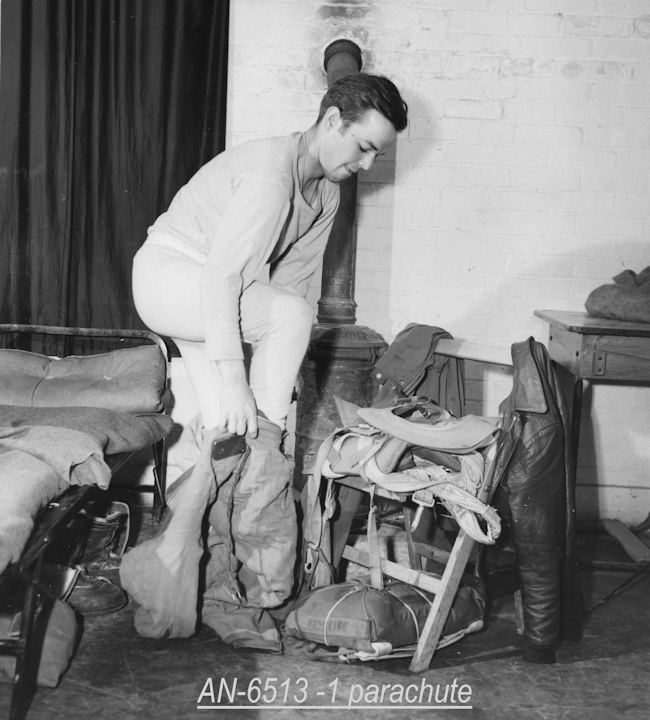 (2) S/Sgt Fleming dons the electrically heated flying suit over his heavy underwear.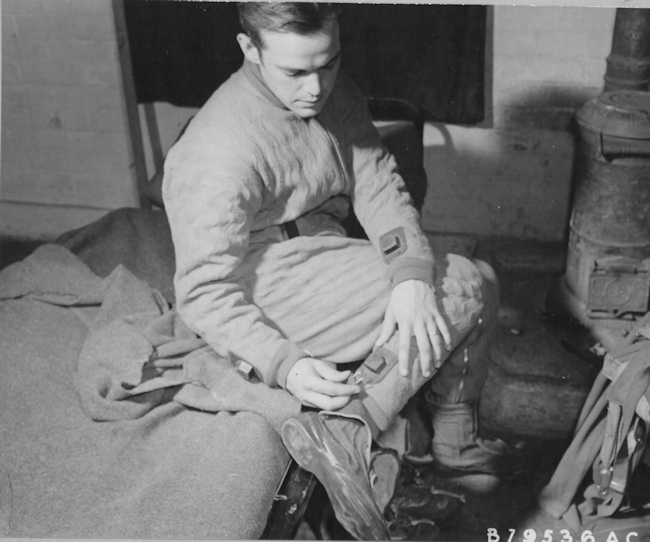 (3) After donning the electrically heating flying suit, S/Sgt Fleming puts on the electrically heated flying shoes, which are plugged into the suit.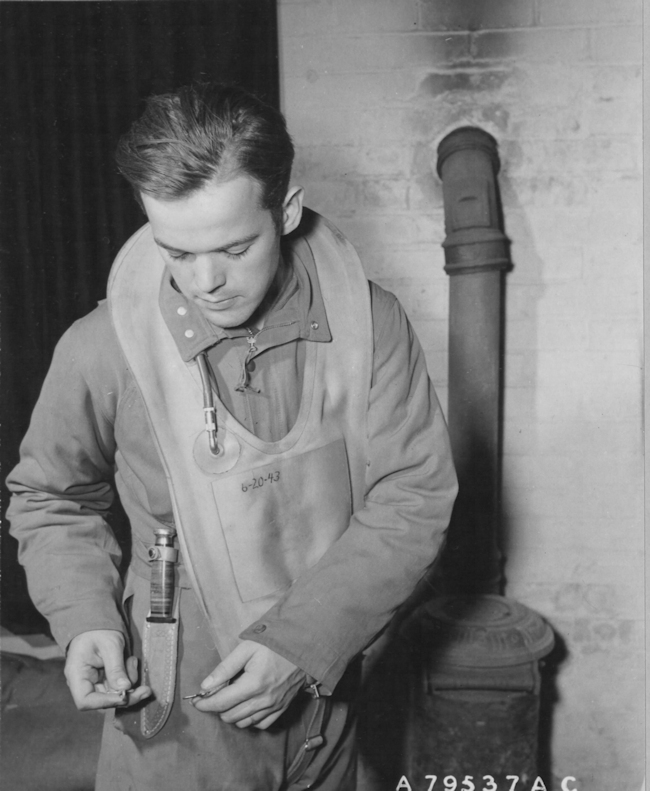 (4) S/Sgt Fleming dons a Mae West jacket over his flying coveralls, in case he has to bale out over the water.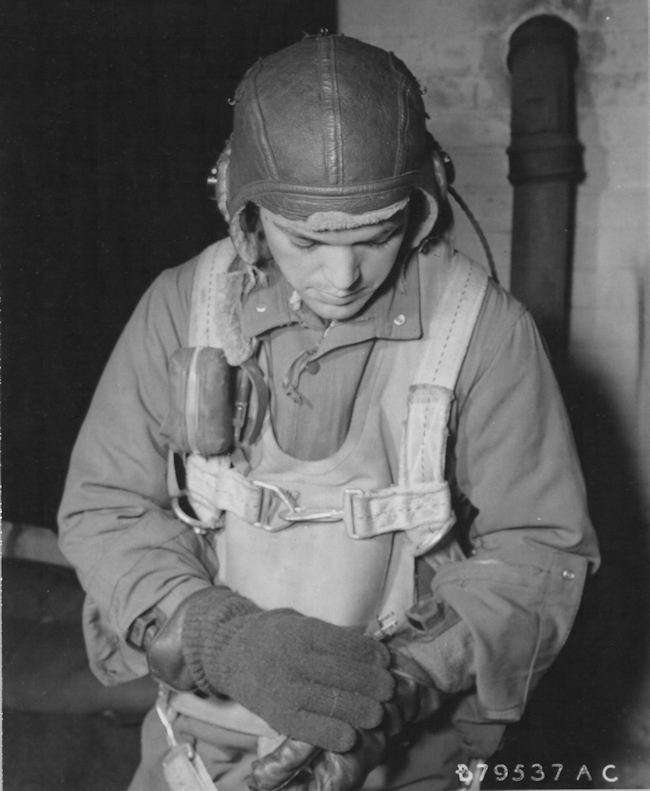 (5) One of the last stages in dressing for a mission is putting on the electronically heated gloves. Here S/Sgt plugs the gloves in the electronically heated flying suit. Worth noting in this photo is that S/Sgt Fleming has slipped a pair of woolen gloves over the heated ones of the F-1 suit, suggesting they alone weren't warm enough.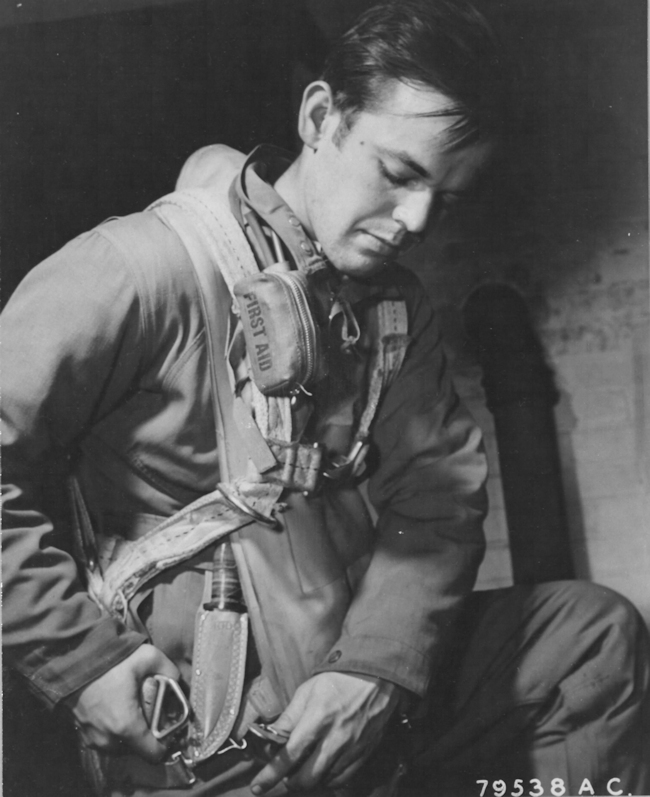 (6) The last stage of dressing for a bombing mission is the parachute. Here S/Sgt Fleming buckles the parachute over the Mae West jacket.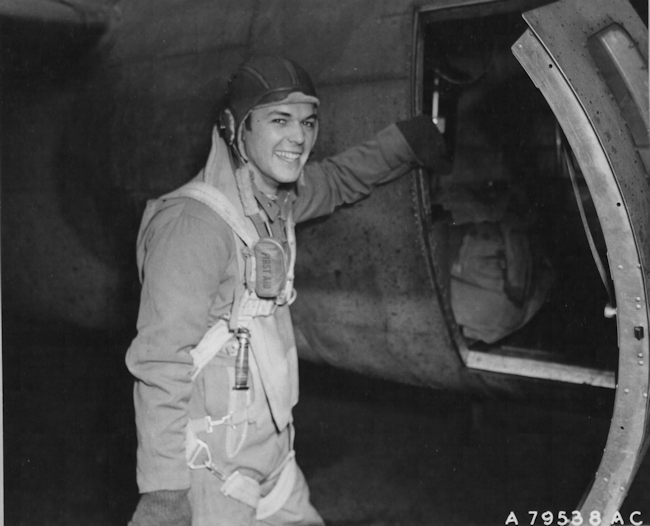 (7) S/Sgt William W. Fleming is now fully clothed for a bombing mission and ready to enter the door of his Boeing B-17.

[photos and comments are copyrighted and courtesy of Ed Nored]
The uniforms and gear presented here are from the private collection of Ed Nored. Any reproduction or other use of these copyrighted photographs is strictly forbidden. 303rdBG.com was granted exclusive rights to these photographs solely for historical purposes. The items shown are not for sale.