303rd BG Original Crew
427th Southworth Crew
Billy B. Southworth, Pilot
Home

About Us

Contact Us

Donate

Newsletters

8th AFHS

Links

FAQ

Facebook

Search
Personnel

Aircraft

Nose Art

B-17 Thunderbird

Ground Support

Uniforms

Journals

More Info
Mission Reports

Combat Crews

Individual Photos

Photos

POW

KIA

MACR

Overseas Graves

TAPS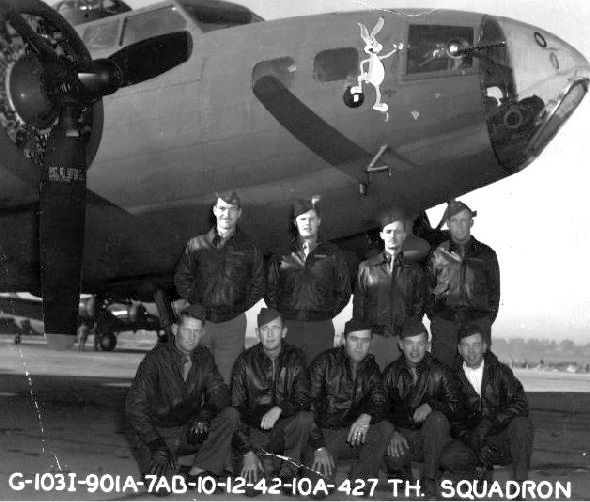 BILLY B. SOUTHWORTH CREW - 427th BS
B-17F Bad Check #41-24587 (GN-P)
(original crew assigned 427BS: 01 May 1942 - photo: 12 Oct 1942)

(Back L-R) Capt Billy B. Southworth (P), 2Lt John L. Dillinger (CP),
1Lt Jon R. Schueler (N), 2Lt Milton K. Conver (B)

(Front L-R) T/Sgt Lucien W. Means Jr., SSgt Edward J. Doughty,
Sgt Waldo B. Brandt, Sgt William W. Fleming, Sgt Jack Belk

Photo of the crew of
B-17F #41-24587 Bad Check
, taken 12 October 1942 at Dow Field (Bangor, Maine). The nose art in the photo shows "Bugs" before the name
Bad Check
was added. A newspaper article in the family scrapbook credits my father,
Milton Conver
, with naming the
Bad Check
for the same reason pilot
Billy Southworth
named his later aircraft
Winning Run
-
one comes back and the other comes home
.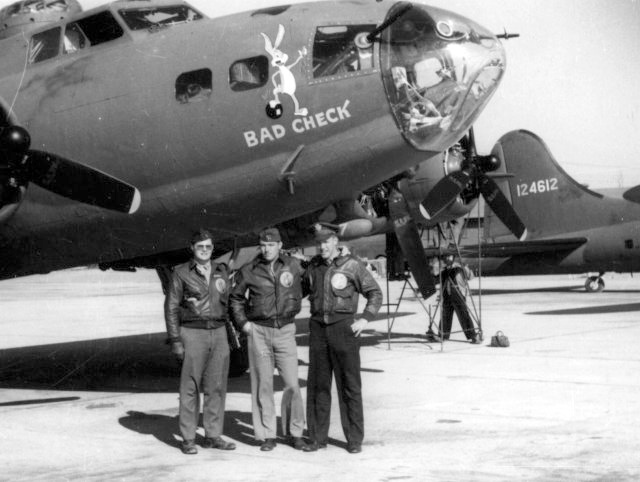 B-17F Bad Check #41-24587 (GN-P)
(photo: 19 Oct 1942 - Dow Field, Bangor, Maine)

(L-R) 2Lt John L. Dillinger (CP), Capt Billy B. Southworth (P), 1Lt Milton K. Conver (B)
The three officers are sporting their new Bugs Bunny patches that had just arrived the morning of October 18th, 1942. Also shown is the newly painted aircraft name
Bad Check
. Shown in the background is B-17F #41-24612
The Devil Himself
427BS (GN-R).
Crew Notes:
1Lt Jon R. Schueler (N) - Grounded after eight combat missions on 16 February 1943. Hospitalized for emotional distress.. Received a medical retirement in February 1944. Later became a renowned artist.


Sgt William W. Fleming - Became a Gunnery Instructor in England after completing his combat tour on 03 September 1943.
- click the newspaper clippings for larger views -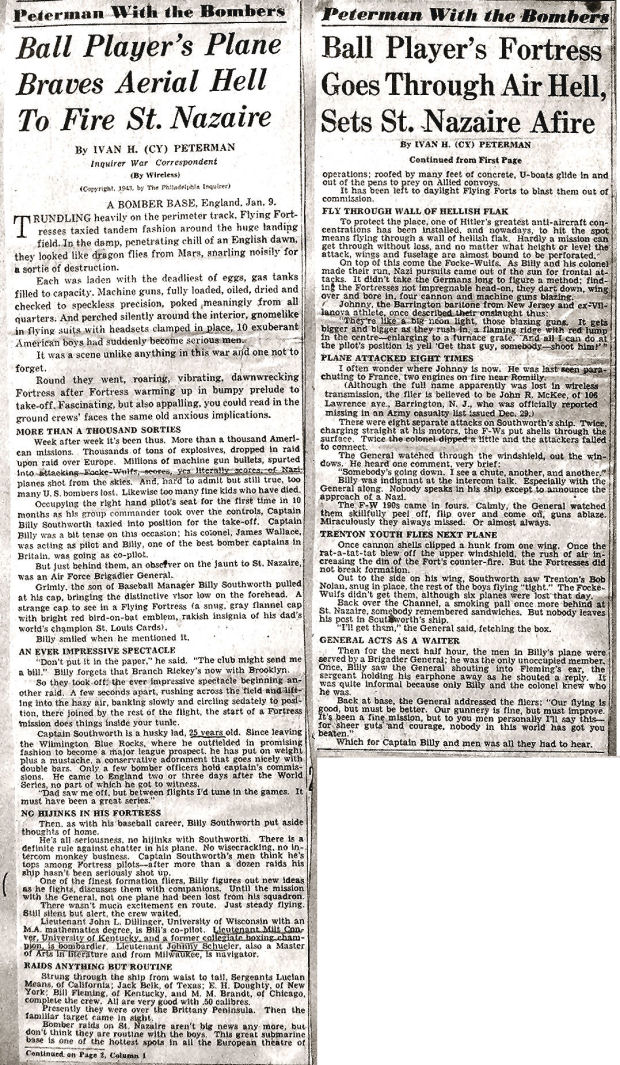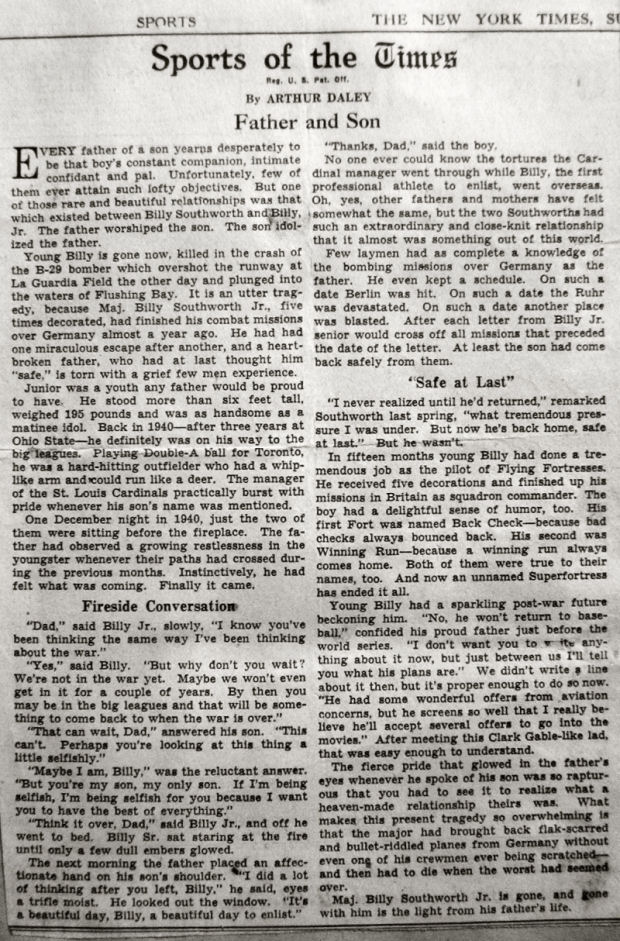 [photos, clippings and comments courtesy of Tim Conver]
[Researched by Historian Harry D. Gobrecht]