Robert Lenwood Rosier
Biography
Home

303rd BG

Search

Nose Art

Keith Ferris Art

Photos

Moncur Journal

Facebook
Original Crew

Crew Reunion

Missions / Crews

Thunderbird Crewmen

HAFB Exhibit

LSFM Visit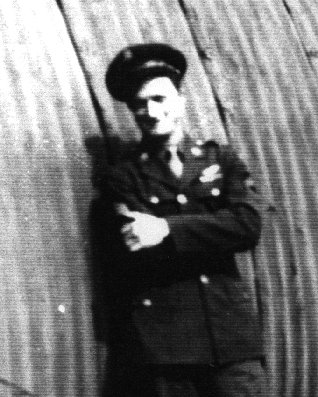 Robert Lenwood and Almedia Rosier
Robert Lenwood Rosier
was born March 11, 1921, in rural Martin, South Carolina, fifth child of John and Eva W. Rosier. He attended school in Dunbarton, S. C., graduating in 1939. For two years Bob worked in California as a clerk in the offices of the Civil Conservation Corps. Then he worked at the Virginia Pulp and Papermill in Charleston, SC. It is here that he met his future bride Almedia A. Nettles. They were married on May 16, 1944, after he came back to the United States from England.
In September 1942, Bob was sent to Amarillo, Texas for his basic training in the Air Force. From there he went to Seattle, Washington to the Boeing school to become an airplane mechanic. With the war in Europe in full swing, Bob was sent to Kingsman, Arizona for gunnery training and then to Pyote, Texas for combat training. Finally he was sent to Dyersberg, Tennessee where he met and trained with what was to become the original crew of the B-17 Thunderbird.

November 1943 he left with his crew for Molesworth, England for combat duty. He was assigned to the 8th Air Force division, 303rd Heavy Bombardment Group, 359th Bomber Squadron known as the "Hell's Angels". He flew 28 missions with this crew. For his dedication, bravery, and service to his country, he was presented with the Distinguished Flying Cross and the Air Medal with 3 Oak Leaf Clusters. After his tour of duty was completed, Bob was transferred back to Dyersberg, TN as an instructor engineer, until he was discharged from the Air Force October 1945.

Bob and Almedia lived in Barnwell County for many years. They have raised their four children: LaVern (deceased 1996), Gregory, Donna, and Martha. He and Almedia have eight grandchildren and six great-grandchildren.

He passed away July 19, 2007.