Films of Molesworth
by Maj Charles D. Rowsell
Home

About Us

Contact Us

Donate

Newsletters

8th AFHS

Links

FAQ

Facebook

Search
Personnel

Aircraft

Nose Art

B-17 Thunderbird

Ground Support

Uniforms

Journals

More Info
Mission Reports

Combat Crews

Individual Photos

Photos

POW

KIA

MACR

Overseas Graves

TAPS
FILMS of MOLESWORTH
taken by
Major Charles D. Rowsell
Film: copyright ©2007 Charlayne Fliege, provided your personal, non-commercial use only
Soundtrack: "One Nation Under God" copyright ©2003 Altissimo! Recordings www.MilitaryMusic.com

Major Charles D. Rowsell

The links below will allow you to download film taken at Molesworth from 1943 to 1945. It has been converted to AVI video format.

Included are shots of some 360th BS personnel, the Royal Family visit (July 1944), the Bob Hope Show (July 1943), Clark Gable, nose art, formation flying, mission footage, a Continental Express flight and more.

The video runs almost 35 minutes and is 426 megabytes in size. Because of the huge size, it should be downloaded with a high-speed internet connection. Also, because of the size, you must download the file rather than try to run it from the website. More information is below.
Video Captures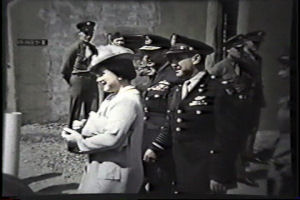 Bill Heller (pointing to the sign) -- Queen Elizabeth and Kermit Stevens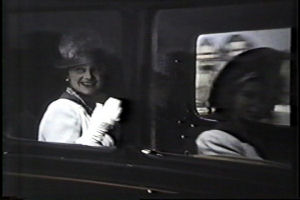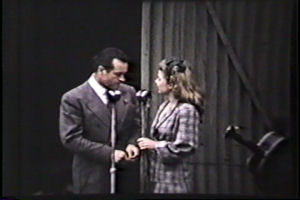 Queen Elizabeth and Princess Elizabeth -- Bob Hope with Frances Langford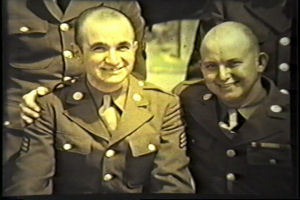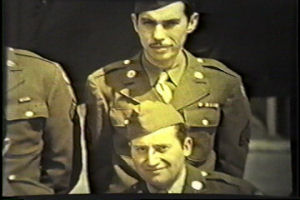 Christ Christoff (top right)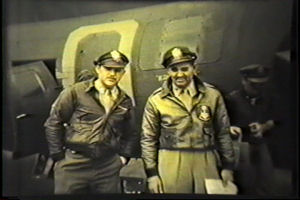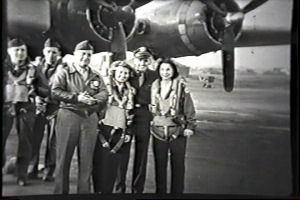 Charles Rowsell and Clark Gable -- Buzz Slingsby (front), Bill Heller between two Red Cross Girls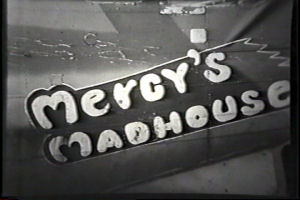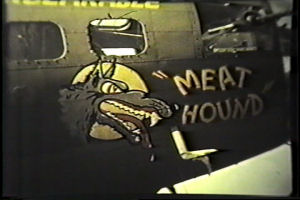 To Download:
Due to copyright restrictions, we are not able to provide copies of the film. It must be downloaded individually and may not be duplicated or offered for download elsewhere.


You will need a high-speed internet connection such as DSL or cable. You may wish to download a SAMPLE VIDEO below before you download the entire film. The film is better quality than the samples and has a beautiful soundtrack.


Make sure you have over 426 megabytes free on your hard drive. To check, go to My Computer, "right click" on Drive C (or your data drive), and select Properties.


"Right-click" on the links below and select, "Save Target As ..." or "Save Link As ..." or something similar depending on the browser you use. Then, save the file to your hard drive. "Double-clicking" the downloaded file should play the video on your computer.
To download, "right-click" on the link and select "Save Target As ..." or "Save Link As ..."


DOWNLOAD VIDEO
File size: 426 mb - Run time: 35 minutes
[Film copyright and courtesy of Charlayne Rowsell Fliege]
[Special thanks to Major David T. Spencer, USAF (Ret) for the film editing]