Molesworth Maps
and Aerial Views
Home

About Us

Contact Us

Donate

Newsletters

8th AFHS

Links

FAQ

Facebook

Search
Personnel

Aircraft

Nose Art

B-17 Thunderbird

Ground Support

Uniforms

Journals

More Info
Mission Reports

Combat Crews

Individual Photos

Photos

POW

KIA

MACR

Overseas Graves

TAPS
Aerial Views of Molesworth
- click the images for large, detailed views -
The group of buildings immediately on the left of the photo is Group Headquarters. As you go to the top of the photo, it appears beyond the crossroad, is the 359th hardstand area(s) and to the left of that, not in view, would be the 359th Operations Buildings and crew huts. The runup area for the East to West runway would be that area shown just beyond one parked Fortress to be seen near the top of the photo.
You will note, leaving out the rear (left on photo), the narrow building (hallway) which enlarges as you go left, and in that enlarged area was the Intelligence Office. Further along you enter the larger area which housed Group Operations and where Mel Schulstad sat. To the left of this area, Lew Lyle had a tiny office when he was Deputy Group Commander.
Noting the Ambulance parked opposite of the Group Headquarters Building, that is where I parked my 360th Command Car. There was a small building directly opposite the main Group Headquarter building, in which there was a little Tea Shoppe operated by some local British women. In mid mornings a lot of us used to congregate there for a cuppa and some cookies.
- click the images for large, detailed views -
[comments courtesy of William C. Heller, 360th CO]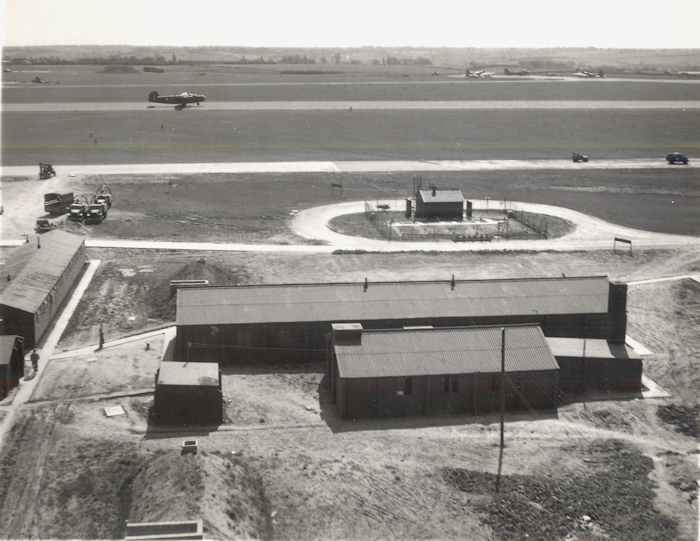 Looking southeast across the main runway from above the 427th area. The B-17s on the top right
are in 358th area. The tower is out of the photo to the right and HQ is out of the photo to the left.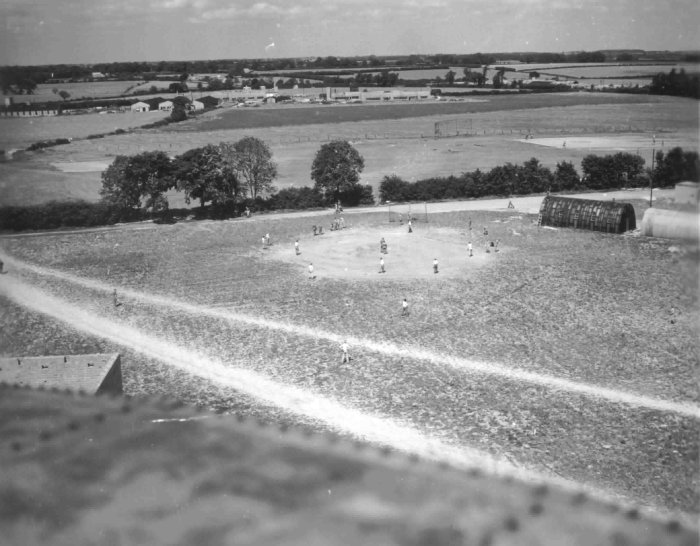 Playing Baseball at Molesworth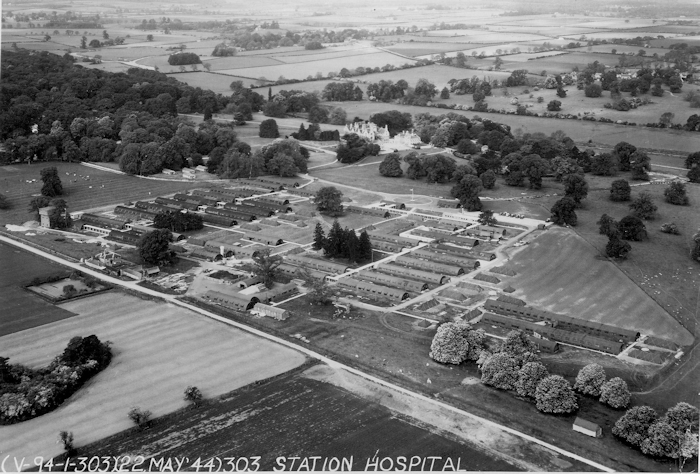 303rd Station Hospital. Lilford Hall is in the background.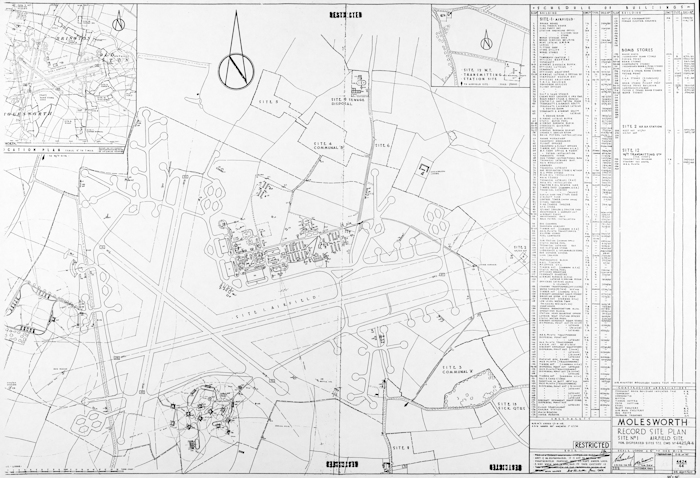 Map of RAF Molesworth and Directory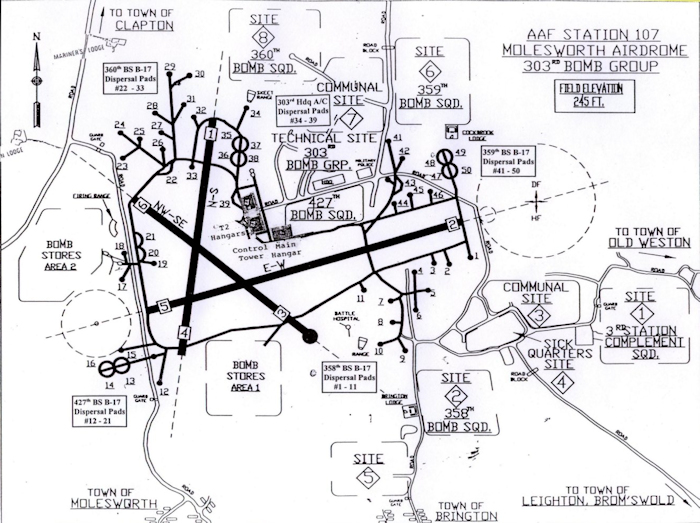 Map of RAF Molesworth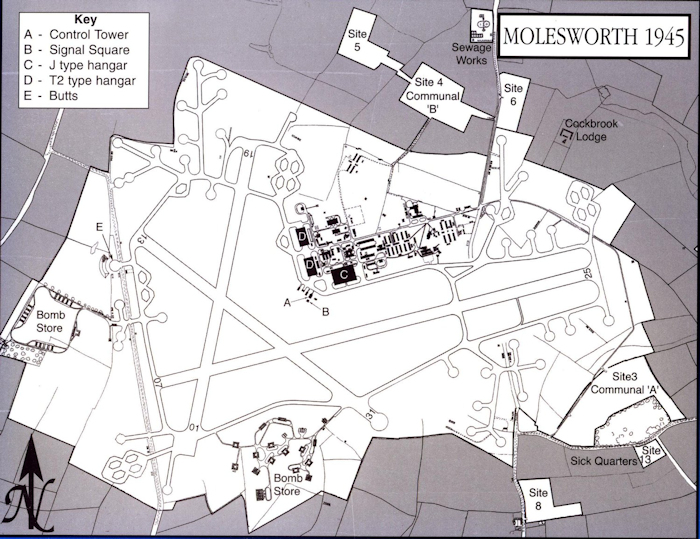 1945 Map of RAF Molesworth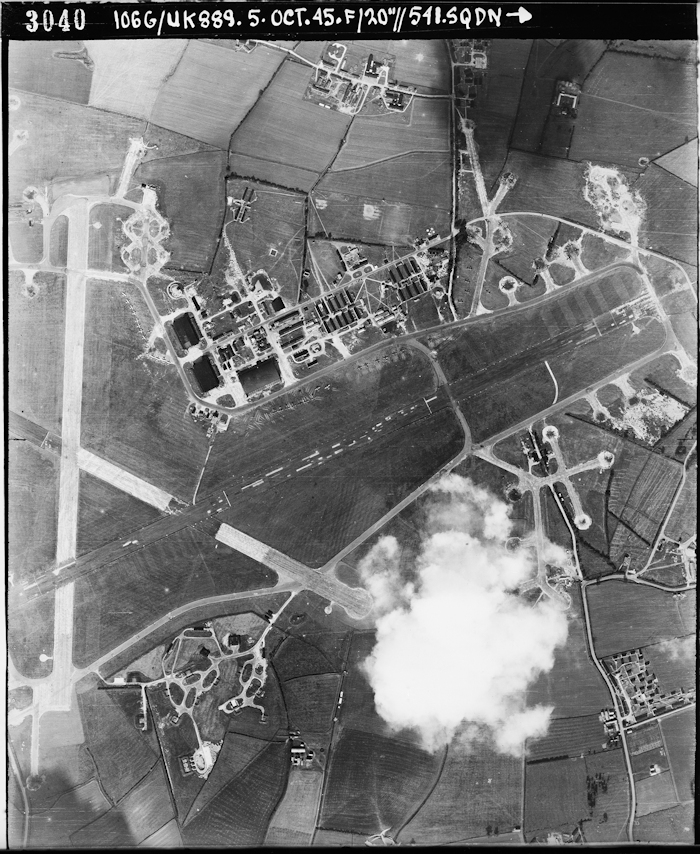 5 October 1945 Aerial View of RAF Molesworth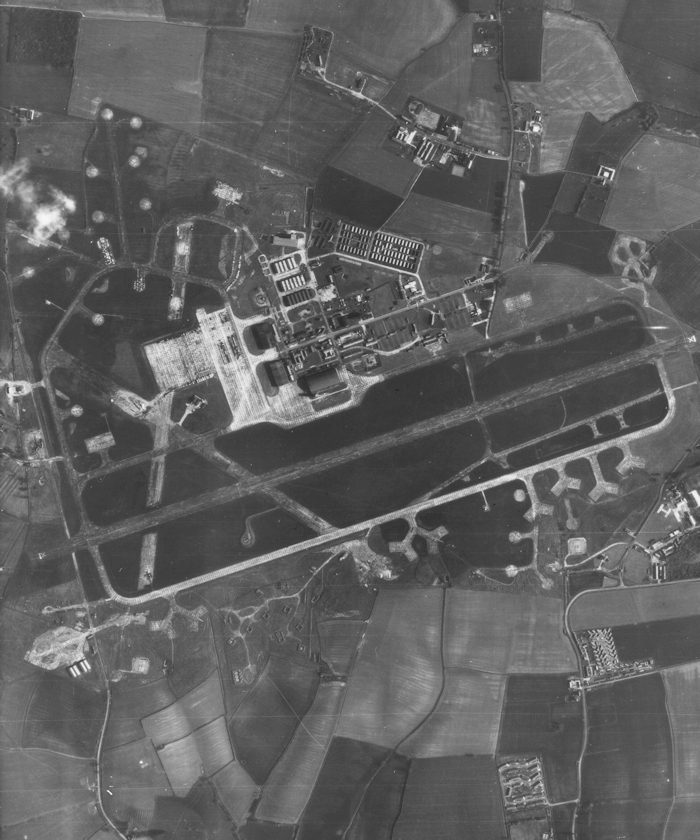 Early 1960s Aerial View of RAF Molesworth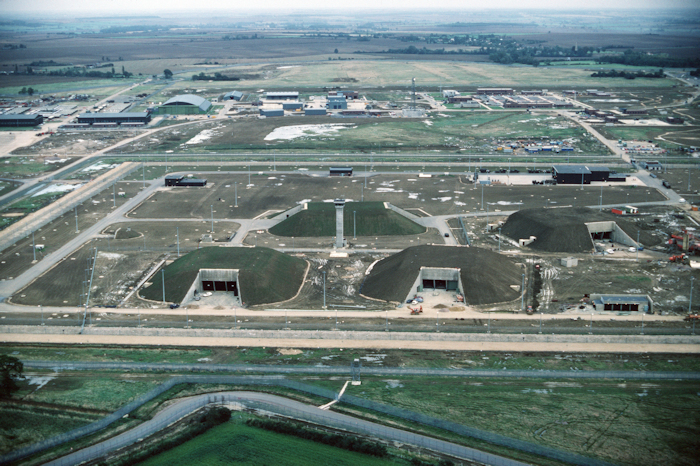 25 January 1989 Aerial View of RAF Molesworth
[photos from the 303rd Archives]