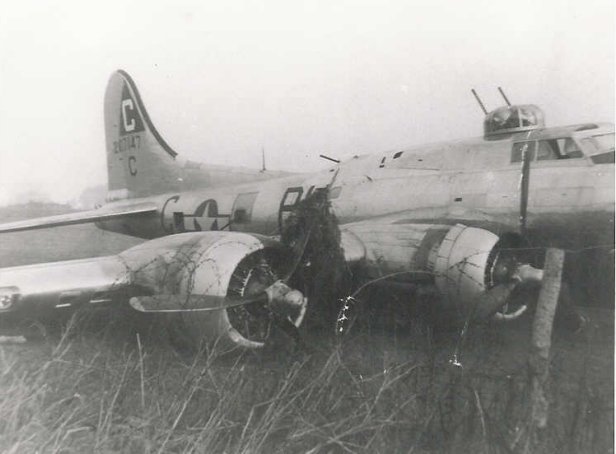 B-17G Sweet Melody #42-107147 (360BS) PU-C
11 May 1944 - Mission #151 to Saarbreucken, Germany:
Heavy Flak damage. Emergency wheels-up landing at an RAF training field at
Southend-on-Sea Thames Estuary. Pilot was Lt Anthony J. Cecchini.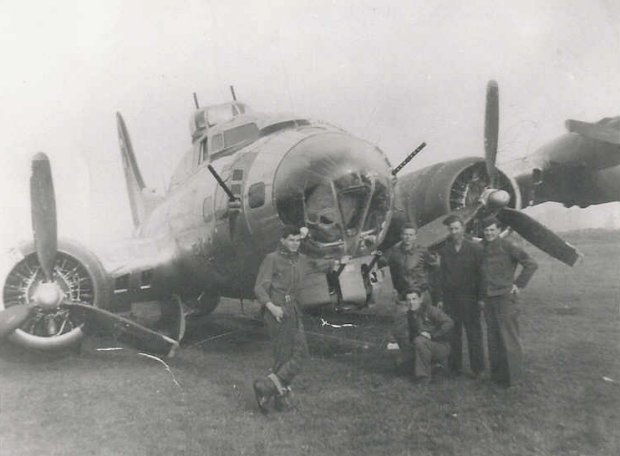 Crash landing at Southend-on Sea, Thames Estuary, on 11 May 1944
of B-17G #42-107147 Sweet Melody
(L to R) T/Sgt Ben Smith (R), T/Sgt Cliff Bachman (E)(Kneeling), S/Sgt Robert J. O'Hearn (LWG),
S/Sgt Clarence Cogdell (RWG) and an unidentified Sergeant from Supply.