Stalag Luft I
Barth, Germany
Photographs
Home

About Us

Contact Us

Donate

Newsletters

8th AFHS

Links

FAQ

Facebook

Search
Personnel

Aircraft

Nose Art

B-17 Thunderbird

Ground Support

Uniforms

Journals

More Info
Mission Reports

Combat Crews

Individual Photos

Photos

POW

KIA

MACR

Overseas Graves

TAPS
Stalag Luft 1— Barth, Germany
Copyright © George W. Luke, provided by the Gordon A. Ballagh family, used by permission
These rare photographs of Stalag Luft 1 were taken by 2Lt George W. Luke with a camera that was smuggled into camp. The 360th George W. Luke Crew was shot down on Mission #85 to Solingen, Germany on 01 December 1943 in B-17G #42-39781 Career Girl. More information is available on the George W. Luke Crew page and the Mission Report.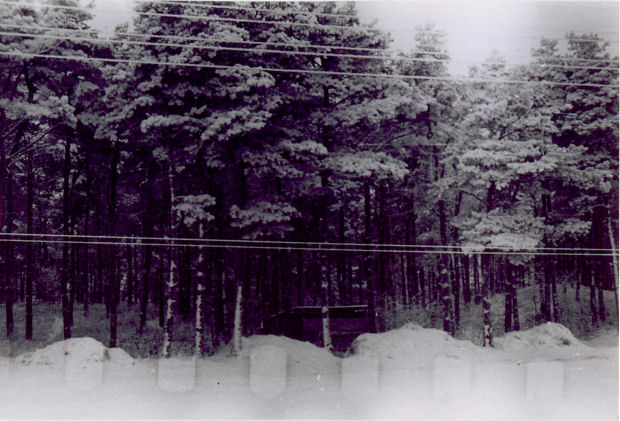 Barth, Germany on the edge of the Baltic Sea. The trees were outside the camp and the winters were cold.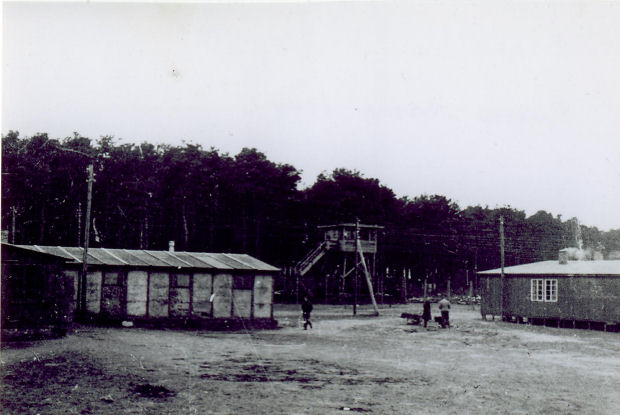 Stalag Luft 1 POW Camp in 1944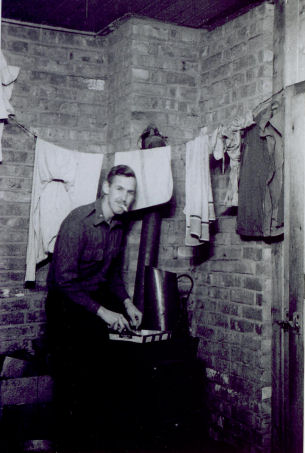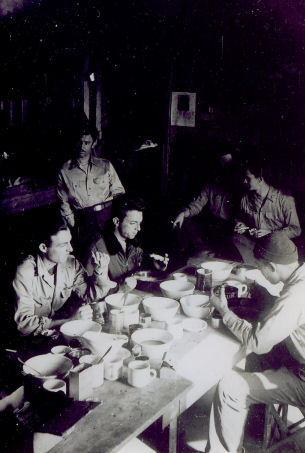 Lt. Leslie O. Amundson (left) cooking and drying clothes from the heat of the stove. Chow time in the prison barracks. Standing behind the table is P/O Christian Nielsen, BK 6 - R 15, of the RCAF, 433 Squadron, Skipton-on-Swale.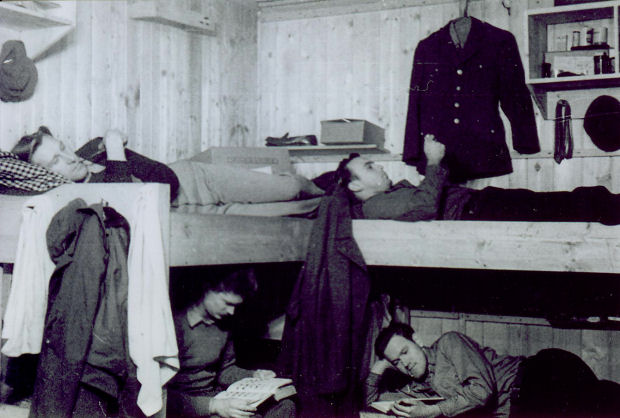 Prison Camp barracks in 1944.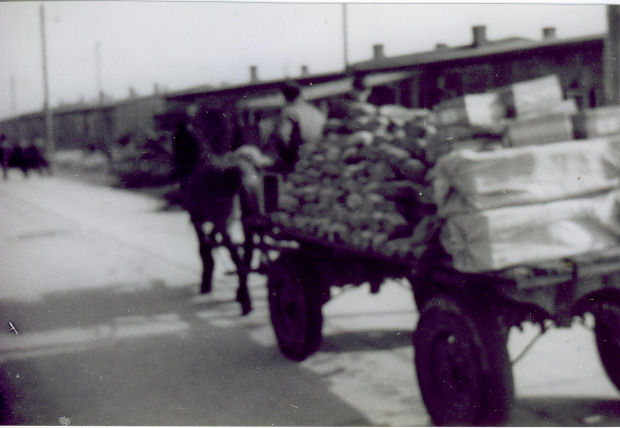 Food delivery to Stalag Luft 1. On the front of the wagon are loaves of German bread - unwrapped.
Red Cross food boxes are on the back of the wagon.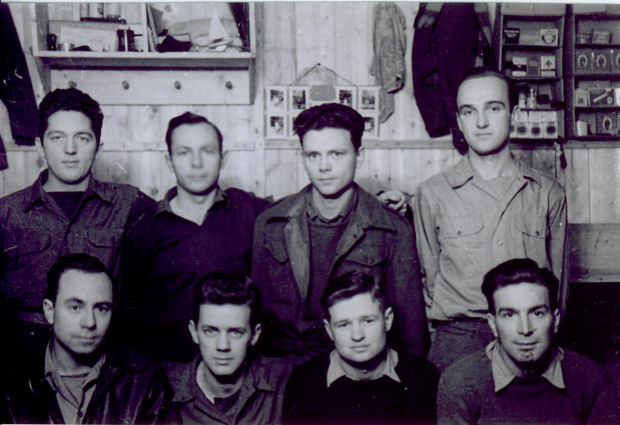 (Back L-R) Robert A. Gross, 2Lt George W. Luke, unknown, 2Lt Leonard L. Dahnke
(Front L-R) unknown, unknown, unknown, Charles McGill.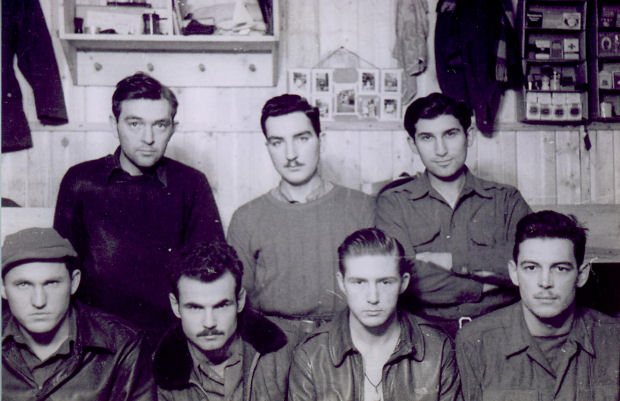 Stalag Luft 1, Barth, Germany in 1944
(Back L-R) unknown, 2Lt Gordon A. Ballagh, Allen Brownfelder
(Front L-R) J. "Rich", E.N. Dunlop, Jack Maye, Richard Lovell Woods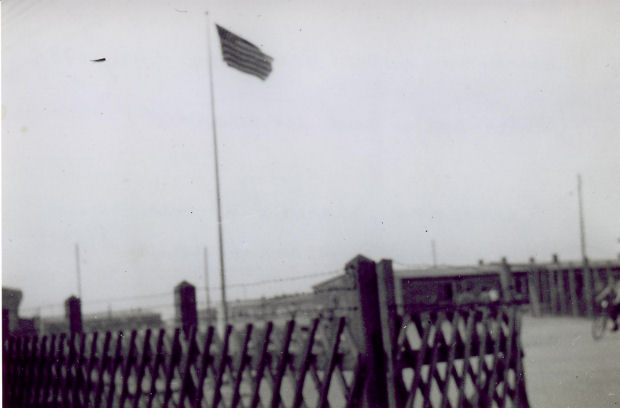 Liberation Day, May 1945
The American Flag flew over the camp and the gates were unguarded.
The Russians arrived at camp several days before the Americans.
[photos and captions courtesy of Gordon A. Ballagh]