Ground Personnel
and Training Casualties
Home

About Us

Contact Us

Donate

Newsletters

8th AFHS

Links

FAQ

Facebook

Search
Personnel

Aircraft

Nose Art

B-17 Thunderbird

Ground Support

Uniforms

Journals

More Info
Mission Reports

Combat Crews

Individual Photos

Photos

POW

KIA

MACR

Overseas Graves

TAPS
Molesworth Ground Personnel Casualties
- Killed in Ground Accidents -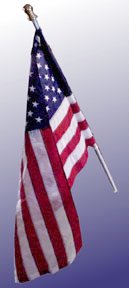 Cpl Charles R. Smith (360BS) 16 Jan 1943

Killed in a Jeep accident. Cpl Smith was an original member of the 360th BS at Boise, Idaho on 1 July 1942.
T/Sgt Victor J. Cozza (Radio Repairman 359BS) 25 Nov 1943

B-17F #41-24605 (BN-R) Knockout Dropper
Tripped over a homelite generator and fell headfirst into the #2 revolving propeller of Knockout Dropper and was killed instantly. T/Sgt Cozza was the Flight Engineer on the original 1Lt Frank A. Saunders crew. He flew on combat missions #3 (aborted), 4, & 6 (aborted) with Lt Saunders and on mission #5 with Capt William R. Calhoun, Jr. He was medically grounded after mission #6, on 12 December 1942, and became a 359th BS Radio Repairman.
Pvt Edward W. Flannery (358BS) 17 Mar 1944

Killed in a Cletrac accident.
Sgt Thomas S. Plemmons (3rd Station Complement Squadron) 01 Dec 1944

B-17G #43-38878 (No name) (359BS) BN-D
Aircraft was being towed tail first from the No. 1 hangar by a cletrac driven by 359th BS Sgt Champ C. Walter along the perimeter of the east-west runway at 2045 hours with its running and formation lights on and with the cletrac headlights turned on. A 6 x 6 truck driven, by Sgt. Plemmons, passed the cletrac and crashed into the B-17 through the left horizontal stabilizer and into the left wing killing Sgt. Plemmons. The driver of the cletrac had observed the approaching truck and blinked the headlights of the cletrac several times. Sgt Plemmons ignored the blinking lights of the cletrac and blinked the lights on his truck in return and continued on without reducing his speed (35 - 40 MPH). The trailing edge of the left wing passed through the drivers compartment carrying Sgt Plemmons with it and killing him.
USA Personnel Casualties
- Killed in Accidents while Training in the USA -
B-17E #41-9053 (358BS) 03 Apr 1942

The pilot was 2Lt James R. Walker. The others killed were: 2Lt Albert J. Rich, 2Lt Maurice V. Bradley, Sgt Hugh P. Jennings, Pvt Kenneth S. Biddinger, Sgt Henry O. Williams, Jr., Pfc Charles J. Gneiding, and Pvt Joseph W. Koury. The B-17 crashed in southern Idaho on a return flight from Ogden, Utah to Gowen Field, Bosie, Idaho.

In 2002 a Memorial (left) to the lost crew was erected at the crash site by Don Gneiding, a cousin of Charles J. Gneiding. Photos, newspaper articles and location details are available here.
B-17B #38-270 (303BG) 27 May 1942

Lt Hall (stationed at Boise, Idaho) was dragged over a cliff and killed after bailing out. The pilot hit bail-out bell in error. Two additional enlisted men bailed out and returned. The pilot landed the B-17B in Salt Lake City, Utah. Names of Pilot and other crewmen are not known.
PFC Clarence B. Willet (Hdq) 26 Jun 1942 Pfc Willet, stationed at Alamogordo, New Mexico, was drowned swimming at Lake Lucero, approximately 10 miles from Alamogordo.
B-17E #41-9091 (427BS) 23 Aug 1942

Stationed at El Paso, Texas, the B-17E was hit by lightning and exploded in mid-air near Las Cruces, New Mexico. Two crewmen bailed out, the others died in the crash. The crewmen were:

2Lt James E. Hudson (P) - Killed in Service
2Lt James Van George (P) - Killed in Service
2Lt Eugene E. Rochester (P) - Killed in Service
2Lt Leon H. Shane (N) - Killed in Service
2Lt Frank B. Johnson (N) - Killed in Service
2Lt William R. Simno (B) - Killed in Service
Sgt Cato H. Myers (E) - Killed in Service
S/Sgt Walter E. Knox (R) - bailed out and returned to duty
2Lt Quentin W. Hargrove (Pass) - bailed out and returned to duty