427th Roy Crew
Arnold K. Roy, Pilot
Home

About Us

Contact Us

Donate

Newsletters

8th AFHS

Links

FAQ

Facebook

Search
Personnel

Aircraft

Nose Art

B-17 Thunderbird

Ground Support

Uniforms

Journals

More Info
Mission Reports

Combat Crews

Individual Photos

Photos

POW

KIA

MACR

Overseas Graves

TAPS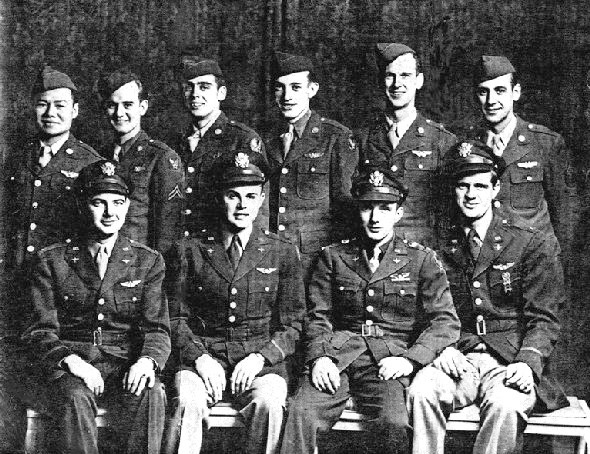 ARNOLD K. ROY CREW - 427th BS
(crew assigned 427BS: 13 June 1944 - photo: Sioux City, IA - April 1944)

(Back L-R) Sgt Chan K. On (TG-KIA), Sgt Leslie K. Black (BT-POW),
Sgt Olaf F. Kahnert, Jr. (LWG-KIA), Sgt Leonard C. Cook (E-KIA),
S/Sgt George N. Johnson (R-KIA), S/Sgt Joe Garrett (RWG)

(Front L-R) 1Lt Leonard E. Weiss (B-KIA), 2Lt William P. O'Brien (N),
2Lt Ralph E. Quint (CP-KIA), 1Lt Arnold K. Roy (P-KIA)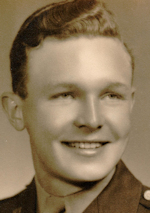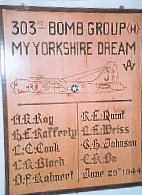 (KIA-POW) On 29 June 1944 mission #194 to Heiterblick (Leipzig), Germany in B-17G #42-38051 My Yorkshire Dream (427th BS) GN-P. Was flying the #5 position, low Squadron, 41st CBW-B Lead Group. Just before "Bombs Away" it received a direct flak hit at the waist window. The B-17 broke in two and immediately went straight down. It blew up at a lower altitude and crashed at Zettweil, Germany.
Photo Crewman not on mission: S/Sgt Joe Garrett (WG) was deleted from crew when crew size was changed from 10 to 9 men
Substitute crewman on mission: 2Lt Henry E. Rafferty (N) for O'Brien (N).
[crew photo courtesy of David and Richard Young - Rafferty photo courtesy of Ernest Ariola Jr]
[Researched by 303rdBGA Historian Harry D. Gobrecht]