Having trouble viewing this email? See the online version here. To unsubscribe, please reply and request removal.
Submissions of 303rd Bomb Group related stories and articles are most welcome.



September 13, 2014
Volume VI, Issue 6
www.303rdBG.com
303rd BG AVIATOR LAID TO REST
S/Sgt Gerald V. Atkinson: Finally home after missing for 69 years
Posted by Byron Spires on HavanaHerald.net
Friday, August 22. 2014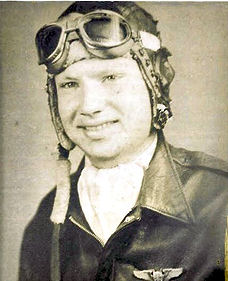 Saturday morning after nearly a 71-year absence, US Army Air Force Staff Sgt. Gerald V. Atkinson of Chattahoochee finally came home.
A host of family and friends were on hand to welcome the body of Sgt. Atkinson back to Gadsden County where he received a full military funeral including firing a gun salute.
About 50 Patriot Guard members escorted Sgt. Atkinson from the Lanier-Adler Funeral Home in Sneads to the cemetery.
He was laid to rest in the Mt. Pleasant Cemetery not far from his boyhood home in Chattahoochee.
Sgt. Atkinson had joined the Army in 1943 and was assigned to the Army Air Force's 358th Bomb Squadron, 303rd Bomb Group, Eighth Air Force.
He was on his 23rd mission when his plane, a B-17G, was shot down after a bombing run over Germany.
Sgt. Atkinson, 21, perished in that attack along with seven others who flew with him on the "Henn's Revenge" that fateful day.
He was born on October 21, 1923, the son of Lena and George V. Atkinson. He had two sisters, Betty and Glenn, and a brother, George.
World War II was winding down when his plane took off on the morning of April 15, 1945.
Over 1,000 planes were involved in the mission that day to bomb strategic locations across Germany. Of his squadron, only a handful of planes came back that day.
Within a month the war in Europe would be over and Hitler would be dead.
Had Sgt. Atkinson not perished in that plane he would soon be celebrating his 91st birthday along with many of his childhood friends who attended his burial.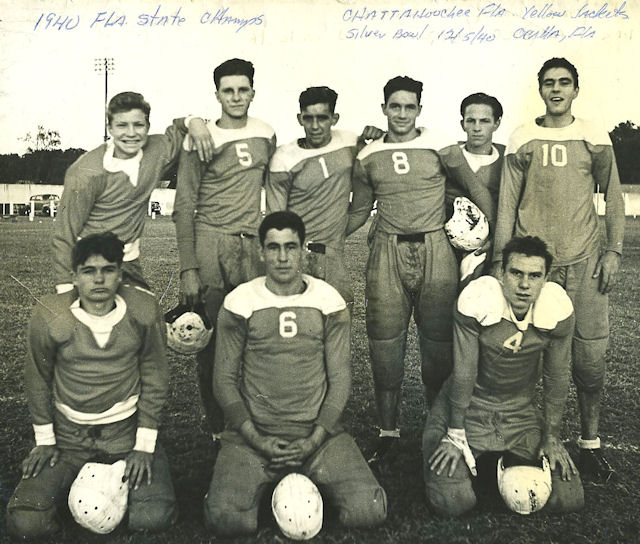 Chattahoochee High School Yellowjackets, 1940 Florida State Football Champions. Atkinson is on back row, far left.
Several family members spoke during the service and said Gerald was an avid outdoorsman and loved to fish and hunt. He had gone to school at Chattahoochee High School where he played sports.
He was on the Chattahoochee national championship six-man football team and he graduated third in his class in 1941.
He is survived by several cousins and his sister-in-law, Blanche Atkinson.
Sgt. Atkinson received a number of medals including the Purple Heart, Good Conduct Medal, American Campaign Medal and the African Middle Eastern Campaign Medal.
Sgt. Atkinson's trip back home was a long and tedious process.
His body was recovered after the crash in Glasglow Lake north of Berlin and his remains, unidentified, were buried in the local cemetery of GroB Schonebeck until 1947 when they were exhumed and reburied in the American military cemetery in Nueville en Condroz, Belgium, still unidentified.
In December, 1948 the remains were again exhumed. Three of the men from a B-17G, which crashed into the lake, were positively identified.
The remains of Sgt. Atkinson and those of another on his flight, Smith, still could not be positively identified.
In November 1951, his remains were re-interred as Unknown Remains at the Brittany American Cemetery and Memorial in St. James, France.
In late 2012, the possibility of identifying the remains of Sgt. Atkinson now existed, and on Sept. 18, 2013, the remains were tested for DNA against a family member's at the CIK's annex lab at Offutt Air Force Base, Hawaii, where one of the military's most advanced forensic labs is used to identify difficult cases.
On April 3, 2014 the unknown remains were confirmed to be those of Sgt. Atkinson.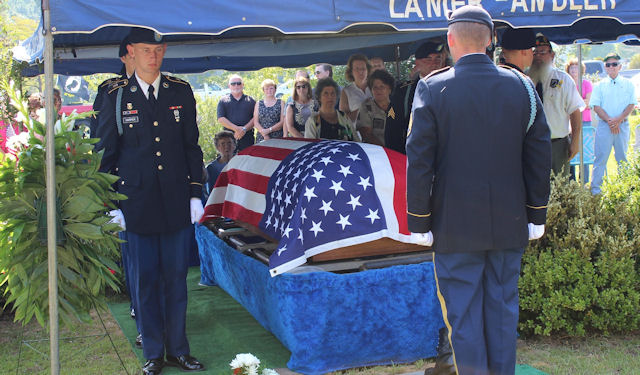 Funeral Service August 16, 2014. Photos courtesy of Richard Radzik, cousin of Sgt Atkinson.
During the memorial for Sgt. Atkinson, his family received proclamations from the Gadsden County Board of Commissioners, the Gadsden County Sheriff's Office and Governor Rick Scott.
The family received the flag that had draped the casket during the service.
His remains are now interred at Mt. Pleasant Cemetery next to those of his brother and parents where he belongs.



Bringing Jackson home:
Family finds remains of WWII navigator
by Staff Sgt. Ashley Hawkins
JIOCEUR Analytic Center Visual Information
6/2/2014 - RAF MOLESWORTH, United Kingdom -- "I want someone to remember him."
When Nancy Standard gave her 10-year old grandson, Trevor Cook, World War II medals that belonged to her cousin, 2nd Lt. Jackson Palmer Jr., she didn't think he would know what to do with them, or even fully understand their significance.
According to Standard's daughter, Debbie Cook, Palmer's B-17 Flying Fortress bomber was shot down May 28, 1944. He was killed in action while assigned to the RAF Molesworth 303rd bombardment Group.
Palmer was an only child and had no children of this own. His extended family had no information about what happened.
Although Trevor was only 10 when he heard the story, he kept those medals, and his third cousin, in mind.
Years later, Trevor found himself at the Imperial War Museum in Duxford, England. It was there he saw Palmer's name, along with the location of his burial site, the World War II American Cemetery and Memorial in Margraten, The Netherlands.
"Jackson isn't forgotten," he told his mother, Debbie.
Nearly 70 years after Palmer's death, Debbie's determination to find out what happened to her second cousin was rekindled, due to her mother passing away.
"After mom died, I got obsessed with what happened to [Jackson]," she said. "I went online and realized all the information was out there. I thought, 'Why didn't we know?' Everyone knew where he was except for the family."
Debbie rallied her sister and brother-in-law, Pattie and Henry Morneault to discover the secret behind Palmer's death.
Members of the Margraten Association for the Adoption of Graves compiled information about Palmer, and began asking if anyone had any information about him.
"We learned, through Margraten, that a family had created a website with Jackson's gravestone on it," said Debbie. "A 9-year-old boy adopted his grave, put Jackson's information on the web site and said 'we're looking for the family.' Now, that boy is 21. We've found him and we're going to go meet him."
Before the family's date to meet their cousin's adopted family, they contacted RAF Molesworth to gather more information about what his life may have been like.
"The family contacted our former historian Peter Park and coordinated with him on wanting to visit Molesworth in honor of their cousin," said U.S. Army 1st Sgt. Louie Barlolong, Joint Intelligence Operations Center, Europe Analytic Center, headquarters commandant. "They're trying to close the loop in terms of addressing 2nd Lt. Palmer, finding out where it all began, and culminate where he was actually shot down and then buried."
Barlolong, who volunteered to spearhead the project after Park retired, provided the family with a tour of the Cambridge American Cemetery and Memorial, Britain's only WWII American military cemetery, seats in attendance to the Holocaust Remembrance luncheon at RAF Alconbury and a tour around RAF Molesworth.
With the information Barlolong provided, the family felt they were finally able to put the pieces together.
Henry felt that not only will the trip contribute to keeping their cousin's memory alive, but it also will provide peace of mind.
"We're symbolically bringing Jackson home. It's closure for the family," said Henry. "It's like a puzzle with a lot of missing pieces that we're slowly closing in on. So what we want to do is take the information back and write for our father and kids the story of Jackson and what happened to him and show how amazing these WWII stories are."
For more information about the Association for the Adoption of Graves at the American Cemetery of Margraten, visit www.margrateneerbetoon.nl.
For information about searching for U.S. military records, visit www.Fold3.com.




REGISTER NOW !! LAST CHANCE !!
2014 8th AIR FORCE HISTORICAL SOCIETY
ANNUAL REUNION
SHERATON MUSIC CITY HOTEL – NASHVILLE, TN -- (615) 885-2200
https://www.starwoodmeeting.com/StarGroupsWeb/res?id=1402066861&key=30784
October 8 - 12, 2014

HELL'S ANGELS NEWSLETTER
— Historic Issues Revisited —
This Month: July 1981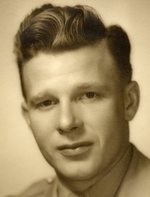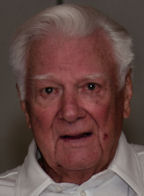 Ralph Edwin Page, 94, of Lancaster, Virginia, died on September 2, 2014 at Rappahannock General Hospital after a long illness.
He is survived by his wife of 58 years, Joyce; four sons, Stephen Ralph Page, Ronald Franklin Page (Gail), Ralph "Rocky" Earl Page (Melanie) and William Gary Page (Cindy).He leaves behind two grandsons, William Logan Page and Shane Franklin Page.
He was a retiree of the C and P Telephone Company and worked his entire career in Washington, D. C. Ralph was a veteran of World War II and was stationed in England, and he was the navigator on the "Tiny Angel", B-17 aircraft, and was shot down over Germany and taken Prisoner of War (POW). He remained a POW until liberated by General Patton in 1945. Ralph never forgot his crew; the ones killed when the plane was shot down nor the ones he kept in touch with throughout the many years. They are now flying together, young, healthy and happy. Rest in peace!
Services will be held at Arlington National Cemetery at a later date and will be announced at that time.
Memorial would be welcomed by the Shirley Perkins Memorial Fund for Animals, 810 Griffins Landing Road, Lancaster, VA 22503 or Wounded Warrior Project, P. O. Box 758517, Topeka, KS 66675-8517 or Hospice of Virginia., P. O. Box 2098, Tappahannock, VA 22560.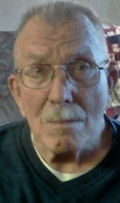 Monroe "Chub" Charles Hein, age 89, of Baraboo, passed away on Thursday, Aug. 28, 2014 at Oak Park Place in Baraboo.
Monroe was born on June 22, 1925, in the township of Merrimac, the son of James Monroe and Clara Anna Maybel (Schnieder) Hein. In 1945, Monroe was united in marriage to Dawn A. Stearns in Merrill. She preceded him in death in 1994. He then married June Ellen Westcott on April 4, 1998, at the First Presbyterian Church in Baraboo. She preceded him in death in December of 2008.
Monroe was a Veteran of World War II, serving his country in the U.S. Army Air Force as a rear gunner with the 303rd Heavy Bomber Squadron. In his civilian life, he was employed for over 30 years as a carpenter superintendent with Marshall-Erdman Associates Construction Corp., in Madison. In his spare time, Chub enjoyed the outdoors and was an avid fisherman. He was a member of St. Paul's Lutheran Church in Baraboo, and a member of the VFW Greenwood Memorial Post 987. He will be greatly missed by his family and friends.
Survivors include two daughters, Sherry (James) Gawronski of Plymouth, Indiana, and Cindy DeRusso of Wisconsin Dells; four grandsons; four granddaughters; 10 great- grandchildren; a sister, Estella Stevens, of Baraboo; two cousins, Keith (Sue) Hein of Beloit, and Doris (Edward) Gamroth of Eau Claire; and other relatives and friends.
In addition to his parents and wives, Monroe was preceded in death by two brothers, Donald and James; three sisters, Viola, Virginia and Lorraine; and a sister-in-law, Betty.
Funeral services will be held at 11 a.m. on Tuesday, Sept. 2, 2014, at the Rago-Baldwin Funeral Home, 520 East St., in Baraboo, with Pastor Karen Hofstad officiating. Visitation will take place from 10 am until time of service. Interment will be held in Oak Hill Cemetery, in Merrimac, with military graveside rites provided by the VFW Greenwood Memorial Post 987. In lieu of flowers, memorials may be given to Oak Park Place.


Marlow W. Jones, 88, of Davenport. Funeral services for will be 11:00 am on Tuesday at Cunnick-Collins Mortuary, Davenport. Burial will follow at Davenport Memorial Park Cemetery, Davenport, where military rites will be conducted by the American Legion #26. Family will greet friends on Monday from 5:00 pm to 7:00 pm at the Mortuary. He passed away on Tuesday, August 5, 2014 at the Good Samaritan Care Center, Davenport.
Marlow William Jones was born on March 6, 1926, the son of Carey and Elice (Kohtzau) Jones. During World War II from 1944-1946, he served in the U.S. Air Force as a ball turret gunner in a B-17 Bomber. On June 15, 1947, he married Phyllis J. Erdahl in Davenport. She preceded him in death on September 16, 2005. Marlow retired from Johnson Sheet Metal Company in East Moline. He owned and operated Mars Marine and Dive Shop, selling it to his son Scott in 2000. Marlow was also a bee keeper and loved boating, fishing, hunting, scuba diving, and traveling. He was an amateur magician and built magic equipment. He loved to tell jokes and was very handy with wood working. He was a member of the 8th Air Force 303 Home Group 360 Squadron…Hell's Angels.
Survivors include his sons; Mike (Wendy) Jones of Davenport, Mark (Sally) Jones of Davenport, Scott Jones of Bettendorf, 7 grandchildren; Phil, Paul, Forrest, Jennifer, Heidi, Jennifer and Joshua, great-grandchildren, Alyse, Amber, Colton, Jordon, Madison, Mason, Summer and Zachary.
He was preceded in death by his parents, a son, Dennis Lee in 1965, and brothers, Bob and Elwin. Memorials may be made to the Wounded Warrior's Foundation. Remembrances and condolences may be made to the family at www.cunnick-collins.com.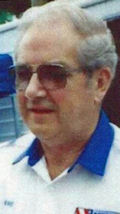 Francis (Frank) H. Ayers passed away June 24, 2014 in San Antonio Texas. Born January 18, 1925 in Virginia, Frank was the epitome of those individuals we call The Greatest Generation.
He was preceded in death by his parents Albert Wright Ayers and Eula Blanch Ayers (Hanner) and his brother Albert Wright Ayers. He is survived by his loving wife Robyn of 38 years and sister-in-law Kay Ayers. He is also survived by his daughter Linda Diebold and husband Norm, their children Christine Buen, husband Frank, their son Neal and great grandchildren Jack and Madison; his son Francis Jr. and wife Debbie, their children Mike, Clif and wife Laura and great grandchild Alice; his daughter Meggin Ayers and her children Elyse and Josie Monyette.
Immediately following the attack on Pearl Harbor, Frank attempted to join the Armed Forces, but was told at the age of sixteen to come back after he finished school. Frank did just that and joined the Army Air Force after graduation. He proudly served his country during World War II with courage and distinction. Frank was the flight engineer and top turret gunner on a B-17. He completed 32 bombing missions with the 427th Squadron, 303rd Bomb Group of the "Mighty Eight" Air Force. He received the Purple Heart for wounds suffered on one mission. Frank was recalled to active duty during the Korean War and was assigned to Bolling AFB, Washington D.C.
Following his discharge after WW II, Frank followed in his father's footsteps and entered the auto body repair business. Striking out on his own, he operated his own shop until he decided he would rather work in the auto insurance business. That career move resulted in his employment with the insurance giant USAA which brought Frank and Robyn to San Antonio. He was a claims adjuster and served in addition as a disaster response team leader, traveling the country to help victims with claims processing. Frank's experience and expertise eventually led him to become an instructor for USAA.
Upon retiring from USAA in 1993, Frank was able to pursue his passion, that of building and driving street rods. He completed four vehicles, all which were trophy winners in numerous categories. He also served as the South Central Division Texas State Representative of The National Street Rod Association for 25 years. His garage was always open for car enthusiasts, strangers walking by, or simply neighbors to stop in and chat.
Services will be held at the Hope Center Church 4545N Loop 1604, 11 AM July 9, 2014.
Inurnment will be held at a later date at Ft Sam Houston National Cemetery with Military Honors.




Keeping the Legacy Alive,



Submissions of 303rd Bomb Group related stories and articles are most welcome.