Having trouble viewing this email? See the online version here. To unsubscribe, please reply and request removal.
Submissions of 303rd Bomb Group related stories and articles are most welcome.



February 21, 2014
Volume VI, Issue 2
www.303rdBG.com
Thank You, Peter
for years of dedicated service to the 303rd

Mr. Peter G. Park, 303rd BG Historian at RAF Molesworth, to retire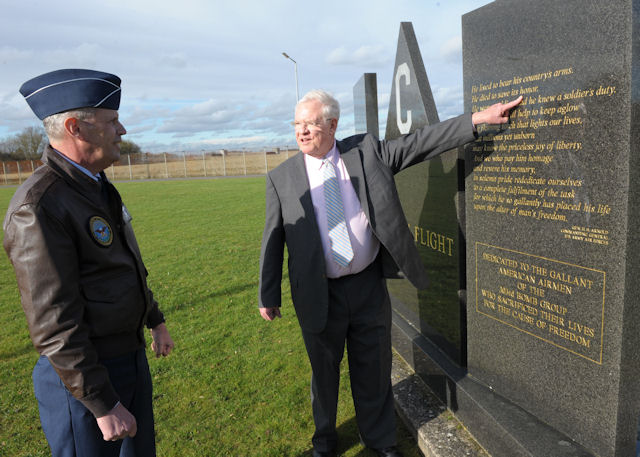 Peter at the 303rd BG Memorial, his favorite place on the base. Here he is briefing Lt. Gen. John C. Koziol, USAF, on the legacy of the 303rd BG Veterans who served there nearly 70 years earlier.
(USAF photo by Scott Tooley)
On behalf of the entire 303rd BG Family, we offer Mr. Peter G. Park our sincere thanks for the years of service honoring the 303rd BG Members and his extraordinary effort in preserving the legacy of the Group.
Peter arrived at Molesworth in July 1998. As a WWII history buff, he was intrigued with the history of the base. In 1999 Peter approached 303rd historian Brian McGuire and offered his services. When Brian McGuire retired and left Molesworth in 2001, Peter stepped in and took over. He has been the face of the 303rd BG presence on the base since then.
He was there in June 2000 when 185 veterans, families and friends returned to Molesworth for the dedication of the 303rd Memorial.
In the 14 years that followed, Peter welcomed hundreds of visitors to the base, including 303rd Veterans, their families and relatives, as well as many dignitaries from the United Kingdom and the Military. He presented a base history briefing to all who visited.
Peter took it upon himself to teach the new military and civilian personnel about the history the 303rd Bomb Group made from that soil. Most had no idea who was there first, but they know now.
It was my honor to visit the base in 2008 with my brother and our wives, and again in 2010 with my wife. The red carpet was rolled out for us, the same as it was for those who preceded us and those who followed us, including some of you. As Peter retires at the end of this month, several more visits are scheduled in the upcoming months.
Peter, it is our hope that you and your dear wife Joy will have many wonderful years together in retirement. It has been an honor to know you and work closely with you, and to enjoy your friendship. Our heartfelt thanks seems like so little in return for what you have done for so many of us. We know that the legacy of the 303rd BG at RAF Molesworth will remain strong in the UK due to your efforts.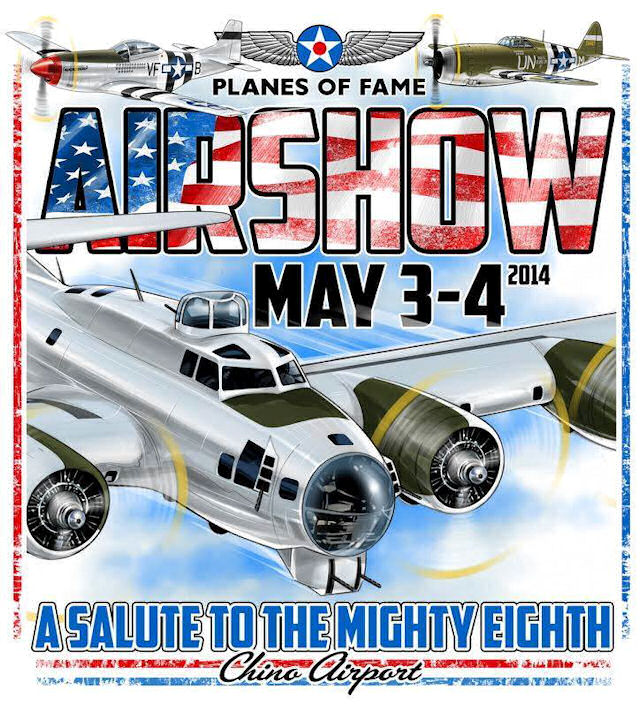 We'll be there! Hope to you will, too !

HELL'S ANGELS NEWSLETTER
— Historic Issues Revisited —
This Month: February 1980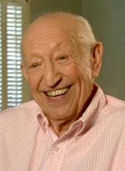 Ben Starr
, 92, beloved father, friend, all-around mensch and veteran comedy writer, passed away peacefully at home in Los Angeles on Sunday, January 19, 2014. He was born in Manhattan on October 18, 1921 and grew up in Brooklyn, an adventurous boy who loved to play street hockey, climb roofs, hang from telephone wires, throw snowballs and the occasional rock at the enemies on the other block.
He attended City College in New York and graduated from UCLA, after working at a donut factory in Los Angeles to help out his Russian immigrant parents, William and Sara. After Ben's stint at the factory, he never ate a donut again.
Ben was a second lieutenant navigator in WWII, stationed in England, a received the Distinguished Flying Cross for "extraordinary achievement while participating in aerial flight." It was during the war that Ben exhibited an uncanny ability to make it rain so that his squadron could avoid flying dangerous missions over Germany. He maintained his talent for rainmaking (and rain-stopping) throughout his life. He also had a gift for finding parking spots in impossible locales.
Ben enjoyed a wonderful and successful career as a comedy writer, starting in radio, where he wrote for Al Jolson, George Burns, Dean Martin and Jerry Lewis. He went on to write for television ("Mr. Ed," "Andy Griffith," "All in the Family," "Diff'rent Strokes"), features ("Our Man Flint," "Texas Across the River") and the stage. One of his plays even made it to Broadway. Ben is featured in Donna Kanter's documentary "Lunch," about comedy legends who gather at Factor's Deli to kvetch, tell jokes and eat whatever they shouldn't.
Ben was married to his beloved wife Gloria for 50 years, who passed away in 1999. Then he took up with the lovely Paula Sheinwold, his girlfriend of 14 years.
An avid reader, movie-goer, news junkie and Laker fan, Ben brought joy and laughter to his family and close friends, including Dan Harrison, his lunch buddy (900 meals, but who's counting) and personal computer guru. Ben's favorite expression was "Life is life." Truer words have never been spoken. He will be deeply missed by his children, Peter Starr, John Starr and Carol Starr Schneider, as well as his son-in-law Howard Schneider, his grandchildren Billy and Scotty Schneider and Ben Starr, and his nephew Andy Kaplan, his wife Allison and their children.
No funeral planned but deli will be consumed in Ben Starr's honor.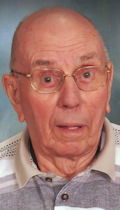 Glen Russell Swenson, lifelong resident of Grand Rapids, died on February 9th at Grand Itasca Hospital in Grand Rapids at the age of 89.
Glen was born in 1924 at the family farm in Floodwood, MN to Otto and Clara (Bolstad) Swenson. Glen grew up in Grand Rapids and graduated from Grand Rapids High School in 1942. He attended University of Minnesota for his freshman year and played on the freshman football team. In 1943, Glen enlisted in the Army Air Corp and became a navigator on a B-17 with the 303rd Bomb Group, the original Hell's Angels. He flew out of Molesworth, England, flying over 25 missions.
After helping win the Big One, Glen returned and went to St. Olaf College in Northfield, MN playing football and majoring in physical education. He taught several years at the Ag School in Grand Rapids, MN. He then began teaching at Grand Rapids Public Schools where his career lasted over 30 years. He taught Phys Ed and Health at the junior high and high school. He was also a wrestling and football coach with the Indians. In 2006, Glen was recognized for his years of service in wrestling by being inducted into the National Wrestling Hall of Fame. In his teaching, Glen brought many new activities into the curriculum such as archery, riflery, cross country skiing, and downhill skiing. Glen also taught his students many life lessons such as when getting dressed, "Socks first then shoes." Glen loved deer hunting, duck hunting, flying, and restoring antique gas engines. Glen really loved Spider Lake. He spent millions of hours just contemplating it from his cabin and thousands of hours fishing on it. One time, Glen caught a walleye. Glen was a member of Zion Lutheran Church. He belonged to the Lions Club, American Legion and was a proud member of the Honor Guard.
Glen was preceded in death by his father, Otto, and his mother, Clara, and his sister, Jean.
He is survived by his brother-in law, Dr. Paul T. Grimes of Park Rapids, MN, his nieces, Laurel Grimes of Woodbury, MN, and Susan Shepard of Lutsen, MN, his favorite nephew, Tom (Joanne) Grimes of Honolulu, HI, his favorite nephew Bud "Glen" (Suz) Grimes of Inver Grove Heights, MN, and his favorite nephew, Joe (Jill) Grimes of Park Rapids, MN and 14 grand nieces and nephews: Sara, Ian, Ginger, Jennifer, Kari, Steve, Kai, Tess, Cam, Reid, Jake, Anna, Emily and Megan.
Visitation will be Sunday, February 16th from 1 p.m. until the 3 p.m. Funeral Service at Zion Evangelical Lutheran Church in Grand Rapids, MN. Rev. Ben B. Buchanan will officiate. Burial will be in Itasca-Calvary Cemetery on Monday, February 17th at 10 a.m.
In lieu of flowers, family requests memorials to Zion Lutheran Church, 2901 S. Pokegama Avenue, Grand Rapids, MN 55744, or the Grand Rapids Area Wrestling Association c/o GRAWA P.O. Box 5063, Grand Rapids, MN 55744.
---
Keeping the Legacy Alive,

Submissions of 303rd Bomb Group related stories and articles are most welcome.