Having trouble viewing this email? See the online version here. To unsubscribe, please reply and request removal.
Submissions of 303rd Bomb Group related stories and articles are most welcome.



October 1, 2013
Volume V, Issue 6
www.303rdBG.com
MOLESWORTH PILOT UPDATE
This newsletter is being scaled back for numerous reasons. The main reason is my family and I have just moved to a home in Southern Utah and I have limited time to devote to this. Funding is not a concern and this is NOT a plea for donations. I will continue to publish obituaries and news of important events as they occur. Thanks to all of you for the long-time support.

Visiting Royal Air Force Molesworth:
Home of the 303rd Bomb Group (Heavy)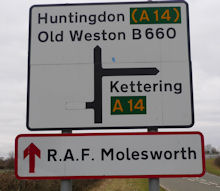 Veterans and family members of the 303rd Bomb Group are able to visit the home of the 303rd at RAF Molesworth located near Huntingdon, Cambridgeshire, England some 80 miles northwest of London.
As RAF Molesworth continues as an active U.S. Base today with an important mission, admission to the base is necessarily strictly controlled for security reasons. 303rd family members wishing to visit may contact the base historian Mr. Peter Park at peter.park@jac.eucom.mil who can advise on military entry procedures, information needed from potential visitors, and possible visit dates.
HELL'S ANGELS NEWSLETTER
— Historic Issues Revisited —
This Month: July 1982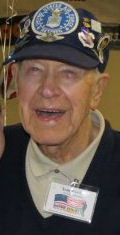 Thomas H. Hardin Jr.
Major, USAF Retired 92, of Spring Hill FL, died Sept. 27, 2013. Born in Pine Bluff Arkansas. He is survived by daughter Judy (Bob) Lowry, Heritage Pines/Hudson FL, sons Rick (Karen) AZ, Michael (Michele) Timber Pines/Spring Hill FL, Scott (Linda) CO, and grandchildren Scott, Tracy, James, Jessica, and Ian, great-grandson Zachary. His wife MaeBelle preceded him in death in 2011.
He joined the Army Air Corp in 1941. Tom Hardin was a B-17 bomber pilot in WWII. He was one of the original "Hells Angels" in the 303rd Bomber Group. He married MaeBelle Bryant of Birmingham AL in 1946. They met when they were both stationed in San Antonio, TX, Randolph Field where she was a control tower operator in the WAC. His USAF career took him to many places in the world, with his devoted wife following . Major Hardin was proud of the many medals awarded him, including The Distinguished Flying Cross (Pilot, 35 missions into Germany), Air Medal w/one silver and one bronze oak leaf cluster, American Defense Service Medal, American Campaign Medal w/one bronze battle star, European-African-Middle Eastern Medal w/three bronze battle stars, WWII Victory Medal, Army of Occupation Medal/Japan, National Defense Service Medal w/one bronze star, Korean Service Medal w/four bronze battle stars, Air Force Longevity Service Award Ribbon w/four bronze oak leaf clusters, Armed Forces Reserve Medal, United Nations Service Medal, Republic of Korea War Service Medal, and Republic of Korea Presidential Unit Citation.
Following his Air Force career they settled in St. Petersburg, FL where he became a corporate pilot. Some of his clients included Governor Lawton Chiles and baseball player Pete Rose. He logged over 11,400 hours of flying time. In 1985 he and MaeBelle moved into Timber Pines, Spring Hill FL. He was also a devoted member of the local chapter of the Military Officers Association of America (MOAA). He also participated in the April 2013 Honor Flight to Washington D.C.
His interment will be at Florida National Cemetery in Bushnell, with Full Military Honors. Service to be held on October 11, 2013 at 1:00 p.m.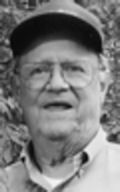 Ralph Arthur Lucier passed away unexpectedly Sunday, Sept. 8, 2013. He was born June 30, 1921, in Brockton, Mass., to Arthur G. and Dorothy (Anderson) Lucier.
Ralph spent his early years in Chicago, Ill., and served his country in World War II in the U.S. Army Air Corps as a fighter and B-17 pilot. He proudly flew 37 combat missions over Germany as a member of Hell's Angels 303rd bomber group in the 360th squadron.
After the war Ralph married Margaret Clemmer on March 9, 1946, in Spencer, Ind. Their early married years were spent in the Chicago area, where Ralph had many interesting friends, including members of the famous "Rat Pack."
Later in their married life they settled in Jackson, where Ralph worked as a service manager in the heating and cooling industry for 25 years.
In his spare time Ralph loved building model airplanes.
Ralph was preceded in death by his loving wife of 58 years, Margaret Lucier; son, Terrance Lucier; brother, Richard; and sister, Lorraine.
He is survived by his daughter, Beverly Lucier-Warnaar, of Lake Ann; son, Dr. Thomas Lucier and wife, Suzanne, of Graham, N.C.; and grandchildren, Andrew and Alex Rushlow, Sean, Christian and Sarah Lucier.
Private family services will be held.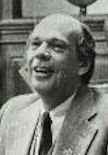 Judge William J. Shaughnessy passed into Eternal Life on Monday, September 23, 2013 in Baraboo, WI.
William (Bill) was the third of six children born to Judge William F. and Esther (Volz) Shaughnessy on December 19, 1923 in Milwaukee, WI. He was raised in Shorewood and graduated from Marquette University High School in 1941. He then attended Marquette University in Milwaukee before enlisting in the Army Air Corps during WWII. He served as a B17 pilot stationed with the 8th Air Force, 303rd Bomb Group at Molesworth Air Base in England.
Following discharge in April 1945 he attended Marquette Law School, graduating in 1948. He practiced law in Milwaukee for 10 years before serving as Deputy Register in Probate for Milwaukee County. In 1967 he was elected Judge for the Wisconsin Circuit Court where he served for 25 years, retiring in 1993.
After retirement he spent winters in Tequesta, FL and summers at the family cottage on Silver Lake in Laona, WI, where he enjoyed spending time with family and friends. He spent his final 19 months in Baraboo, WI where he was lovingly cared for by his daughter and her family.
He was a member of the Wisconsin Bar Association, the Knights of Columbus and served as president of the St. Joseph Foundation in Milwaukee.
Bill is survived by his five children, Dr. William (Heidi) Shaughnessy of Rochester, MN, Mary Shaughnessy of Corvallis, OR, Ann (Robert) Ibler of Maple Plain, MN, Kate (Rick) Livingston of Baraboo, WI, Meg (Doug Mainwaring) Shaughnessy of Blodgett, OR and 12 grandchildren; Mike, Jenny, Erin, Robo, David, Sarah, Matthew, Catherine, Eliza, Zach, Ella and Finn. He is further survived by his devoted sisters, Eileen Weinand and Helen Langhoff, his lifelong friend Bud (Rita) Kuhrasch, many nieces and nephews. He was preceded in death by his parents and three of his sisters, Mary Fritsch (Dr. Kilian), Edith Loughrey (Charles) and Catharine Kellogg (Edward).
A Memorial Mass will take place at a later date. Memorials may be made in his name to Marquette University Law School.



John L. Arendt, age 88, passed away on Monday morning, at his home. John was born on November 4, 1924, in Chicago, the son of the late John S. and Caroline (nee Maser) Arendt.
On October 19, 1947, John married Elaine H. Brusko. John was a 53 year resident of the Carpentersville area and a member of the St. Monica Church in Carpentersville. He was a former 36 year employee of Illinois Bell / AT&T.
John was a very proud W.W. II United States Army Air Corp Veteran. During his time in the service he served in the 303rd Bomb Group with the 8th Air Force. He was also an original member of the Hell's Angels, where he flew B17's and successfully completed 43 combat missions. John also received the Distinguished Flying Cross. He was a longtime active member and former officer at Tri-Cities Evergreen VFW # 2298 in West Dundee,
Survivors include his wife of 65 years Elaine H. Their children: Pam (the late Steve) Cohn, Debra (Bob) Martineau, Jack (Nancy) Arendt, Kimberly (Alex) Srajer and Carrie (Keith) Tyson. John is also survived by (13) grandchildren: Jamie, Steven, David, Nicole, Matthew, Jonathon, Camelle, Robert, Austin, Reece, Madelyn, Clare and Justin as well as (11) great grandchildren. In addition to his parents, John was preceded in death by his brothers: Richard Arendt and Robert Valenzano. Family and Friends will meet for a Funeral Mass on Thursday at Noon at the St. Monica Church, Carpentersville. Burial with Military Honors will follow in the Dundee Township East Cemetery, East Dundee. Visitation will be held at the church on Thursday from 11:00 A.M. until the time of the Mass. Please omit flowers, Masses would be appreciated or memorials may be made to the St. Monica Church. The Miller Funeral Home is assisting the family.


John J. Stenger, Jr. 89 of Clifton passed away on August 2, 2013. John was born in Pasaic and lived all of his life in the Passaic and Clifton area.
A maintenance man for Hoffmann LaRoche Co of Nutley for over 25 years retiring in 1989, John was a member of Quentin Roosevelt American Legion Post # 8, Clifton, and was and WW II Army-Airforce Veteran. John received a Distinguished Service Award from the 303rd Bombardment Group(H), "Hell's Angels" Combat Team, while serving at Molesworth, Cambridgeshire, England, 1942-1945.
Beloved husband of the late Helen (Lewis) who died in 2011. Devoted father of Richard Veech and his wife Kathryn of Dingman's Ferry, Pa. Dear brother of The late Mary and Elizabeth. Loving grandfather of Marci Hirkaler and her husband John, Stacy Veech and her fiancee Scott Jones and Wendy Lowe. Adoring great grandfather of Ali, Courtney, Sydney, Alyssa and Samantha. Cherished uncle of Carol Smith.
Funeral Tuesday 5:30 PM at the Shook Funeral Home, 639 Van Houten Ave Clifton. Cremation Private Visiting Tuesday 2-6PM at the funeral home. In lieu of flowers,donations made to the American Heart association in John's memory would be greatly appreciated.




Will L. Ketner, 91, of Harrisburg and formerly of Roaring Spring and Altoona, PA, passed away peacefully in his home on Monday, July 22, 2013. Born in Roaring Spring, son of the late Blair and Bertha (Riley) Ketner, he was preceded in death by sisters Martha Smouse and Doris Gochnour, and brother William Harry Ketner. Will's younger sister June Myers resides in Mechanicsburg, PA.
Graduating from Roaring Spring High School in 1940, Will entered WWII as a Lieutenant in the Army Air Force, graduating from pilot school at Moody Field, GA and proudly serving his country as a B-17 pilot with the 303rd Bombardment Group of the 8th Air Force based at Molesworth, England. After the war, he was employed as News Director of Radio Station WFBG and later as Manager of Radio Station WVAM, both in Altoona. In the mid-1960's, Will moved to Harrisburg and worked in State Government as Director of Marketing for the Department of Agriculture, Deputy Secretary of Commerce under Governor Shafer, Secretary of the Public Utilities Commission, and Personnel Director for the House of Representatives until his retirement in 1987.
Will volunteered with the American Heart Association for 35 years, and was elected Chairman of the Board of the Pennsylvania Heart Association and Vice-President of the American Heart Association. He was awarded the George Washington Honor Medal by Freedoms Foundation at Valley Forge, the Walter Donaldson Award by the Pennsylvania Medical Society, and the Charles Mears Award by the Pennsylvania Heart Association. He was a Charter Member of the Roaring Spring Lions Club, awarded a Lifetime Membership in the American Legion Post in Roaring Spring and received a Special Service Award from the citizens of his hometown.
An active member of St. Thomas United Church of Christ in Linglestown, Will served on the Consistory for the church, and enjoyed being a speaker for children's sermons. He was also a volunteer auctioneer for the church's annual fundraiser.
While Will enjoyed public speaking, writing poetry, reading, hunting, sharing WWII stories and attending Penn State football games, his favorite times were family gatherings.
His family was his pride and joy. He will be lovingly remembered by his five children Karen Ketner-Fink (Dr. Stacey Fink) of Lititz, Patti Hanawalt (John) of Harrisburg, Pam Lindsay (Jim) of Bluffton, SC, SMSgt William Ketner (Dale) of Williamstown and Richard Ketner (Pam) of Dillsburg as well as his eight grandchildren and six great-grandchildren. Will is also survived by his children's mother, Dotti Kyler, as well as friend Bernadette Runk and his canine buddy Snuffy.
The family will receive friends on Thursday, July 25, 2013, from 6-8 P.M., at the Hoover Funeral Homes and Crematory, Inc., 6011 Linglestown Road in Linglestown. A Funeral Service will be held, Friday, July 26, at 10:30 A.M., at St. Thomas United Church of Christ in Linglestown with Rev. Dr. Donald C. Wetzel officiating. Burial with military honors will be held at Indiantown Gap National Military Cemetery, Annville.
In lieu of flowers, contributions may be made in memory of Will Ketner to the American Cancer Society, 2 Lemoyne Drive, Suite 101, Lemoyne, PA 17043 or his church, St. Thomas United Church of Christ, 6490 Linglestown Road, Linglestown, PA 17112.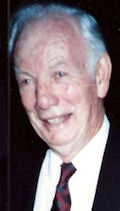 Robert "Bob" Maxwell Wertz, Sr., age 93 formerly of Alexandria, passed away Thursday, May 16, 2013 in his oldest son's home in Baton Rouge, LA. He is preceded in death by his loving wife of 60 years Margaret Hill Wertz; his parents Marcus Wertz and Roberta Struble; one brother Marcus Wertz; one sister Margaret Beresford and brother- in –laws: Howard Beresford and Walter Hill.
Bob was born to Roberta and Marcus Wertz on January 2, 1920 in Newark, New Jersey. He attended college at Lehigh University in Lehigh Valley, PA. Bob excelled in academics and all sports during his college years; but his most mentionable experience was when he was on the team when his brother threw the touchdown pass enabling the Lehigh "Engineers" to beat Penn State.
When war broke out in WWII his brother joined the Navy and Bob joined the Army Air Corp. After completing pilot training in the Boeing B-17 Flying Fortress, Bob came to Alexandria as the 1st instructor pilot of the B-17 at England Air Force Base. His assignment to Alexandria is how he met his wife Margaret Hill and her siblings Walter Hill and his wife Allie and Betty Hill. Walter and Allie had six children Catherine, Dave, Elizabeth, Margaret, Louise, and Ann. After training many flight crews for the European Theater he was transferred to Molesworth, England.
He was on the 24th mission, one more and he was going home, when he was shot down; Bob and his crew became Prisoners of War in Germany. For this last mission he and his crew were awarded the Distinguished Flying Cross in 1992 at the opening ceremony for the 8th Air Force Museum in Savannah, GA. In 2013 Bob was honored as a special guest at the Houston Air Show of the Former Blue Angels Team Members and Top Gun Aviator Instructors, to thank him for his service in WWII. Being able to meet many wounded warriors from the current conflicts he was told that it was an honor to meet a warrior from the "Greatest Generation"; in turn he brought tears to their eyes when he told them "No, you are the greatest generation of warriors, because you all are volunteers."
In 1946, after returning from WWII he married Margaret Hill where they lived together all of their lives in Alexandria, LA. While living in Alexandria he worked at Southern Chevrolet, where he later retired. Through all of their years together they served as great pillars in the community; being active in the Republican Party and participating in various sport organizations including Alexandria Aquatic and Tennis Club. He was the most selfless man always putting others first, especially his wife. Bob spent the last 5 years of his wife's life by her side at the nursing home day and night watching and caring for her until she passed in 2006.
Bob's two passions after being a great doubles partner for his wife were fishing and hunting. He enjoyed all the activities with his sons and grandsons. Bob will be greatly missed by all that were able to have known him. Those left to cherish his memories include his sons: Robert M. Wertz, Jr. and wife Nancy of Baton Rouge, LA., Thomas C. Wertz of The Woodlands, TX and John H. Wertz and wife Rae Lyn of The Woodlands, TX; his 5 grandsons Don Dustin Wertz of New Orleans, LA, Robert Christopher Wertz and wife Lindy of New Orleans, LA, Lt. Andrew Paul Wertz of Alaska, Michael Dale Burnham on Baton Rouge, LA and Phillip James Lee of Houston, TX; his great granddaughter Amelia Margaret Wertz and newborn on the way. Pallbearers honored to serve will be his grandsons. Honorary pallbearers will be Tom Stafford of Alexandria, LA and Mark Wertz of Dallas, TX. In lieu of flowers the family requests memorials be made in honor of Bob Wertz to Hope for the Warriors @ 5101C Backlick Rd. Annandale, Va. 22003. Online notes of condolences may be made to the family at kramerfunerals@aol.com.


Major Harold Scheer, 95, died on June 1, 2013 in Holy Cross Hospital, Ft. Lauderdale, Florida. Major Scheer served as a B-17 Navigator with the 359th Bomber Squadron of the famous 303 Bombardment Group (The Hells Angels) and was a decorated (Bronze Star, Purple Heart, Air Medal) WWII veteran. While on his 11th bombing mission over Germany, his aircraft was shot down on November, 1944 and he spent the next 7 months as a POW in Luft Stalag I in Bath, Germany, until the wars end, when his camp was liberated by Russian soldiers.
Major Scheer continued his service to his country in the active Air Force Reserves until 1977 and also went on to have a very successful career as a builder, general contractor and real estate entrepreneur in New York City, Westchester County New York, New Jersey and Florida. He resided (until 1976) in Mt. Vernon, New York where with his wife Dorothy (who died in June 1992), raised their 3 sons Steven, Andrew and Dana. While living in New York, Mr. Scheer was active in many civic and religious organizations including Masons and Temple Emanuel. As President of Temple Emanuel he engineered the merger with The Jewish Center to form Emanuel Jewish Center of Mt. Vernon.
In 1976 Mr. Scheer retired to, Florida, where he continued his active religious and civic participation as a leader of Temple Shalom (Pompano Beach), President of the Palm Aire Civic Association, the Palm Aire Men's Golf Association, as well as an active leader of the City of Pompano Beach Community Redevelopment Agency (CRA) where he helped lead the drive to create the Carver Homes Development, and was also very active in Pompano Beach politics. He and his wife Alice resided in Palm Aire Country Club, Pompano Beach until 2011.
Mr. Scheer is survived by his wife Alice, sons (and their respective spouses), Steven (Glenda), Andrew (Irene) and Dana (Pia), 7 grandchildren and 2 great-grandchildren. Mr. Scheer was 95 years old. Burial is planned for Arlington National Cemetery.




Hi Gary:

Your good article on S/Sgt Sersland's reluctance to fly again after completing his 35 mission tour really hit home. I felt exactly the same way. I was scared to death to fly on a commercial airline ...never wanted to fly again, period. However, in 1955 I got my first Management assignment as Sales Manager of WJR- Radio in Detroit from my boss to go a Canners & Supermarket Convention in Atlantic City. I said-" great, I'll get railroad tickets right away." My Boss said no. you're going to fly. It wasn't a debatable issue.

I used to smoke 3 packs of Pall Mall cigarettes a day then. I put a new carton in my brief case. Got on the plane--before we took off, I ( the naive one) asked the stewardess if they provided parachutes. She laughed-said no--later asked why I'd want one. I told her. She kindly explained if they did--how would I get my Grandmother into the harness and teach her how to jump. Case Closed.

For next 55 years, I was on planes about two weeks out of every month. I'm still not comfortable with landings and take offs--plus unusual turbulence. That fear just never goes away--and got worse when smoking was banned from planes. I couldn't explain to " them" that I'd experienced a wheels up B17 Crash Landing in Dyersburg, Tenn OTU --due to Pilot error.

My compliments to you for the continuing great job you do -keeping us all in touch with the men and memories from 303rd BG at Molesworth on the Thrapston River. We're becoming an endangered Species.

S/Sgt Frank Boyle
Ball Turret Gunner
427 th
7-1-44
Keeping the Legacy Alive,

Submissions of 303rd Bomb Group related stories and articles are most welcome.